What Happened When This Dad Played 'Mom' for a Day
May 31st 2016
By:
One dad just realized that taking over as "mum" is much harder than he anticipated, and his Facebook post about learning this tough lesson in parenting is going viral.
Brad Kearns, an Australian father with a 2-year-old son named Knox and a 6-week-old son named Finn, recently posted a long Facebook update about having to "be a mum for a while," while his wife Sarah recovers from liver failure. Within the first 24 hours of having to play mom, Kearns saw just how challenging Sarah's role as a parent really is:
Kearns wrote that when he arrived home on his first day alone with the kids, the house was trashed. There was no defrosted meat to cook for dinner, and Knox started "roaring" at him to turn on a DVD. Kearns played the DVD to buy himself some time, and Kearns gave Finn a bottle to stop him from crying. His patience quickly wore thin, and keeping his baby asleep became the main priority, even though that meant letting his older son get away with putting stickers on his legs.
"As the night rolls on and my patience wears thin; I reduce myself to keeping Knox quiet by allowing him to place stickers on my (very hairy) legs," Kearns wrote. "He was being quiet... 'It's okay, I can shave them off in the morning' was the thought. 'Just don't wake Finn.'"
Kearns added that Finn cried all night long, waking him up nearly every hour until "the beginning of the new day."
"So there I was... At 5:30am [sic] sitting on the lounge with Finn alert as an 18yr old Mt Druitt chick at Stereosonic," he continued. "Just sittin... When Knox enters the room and says 'Hi.' That's the moment I [realized] I would rather be the dad."
Kearns' last sentence assumes that dads don't do housework or shoulder as many parenting duties. In the U.S., there is an ongoing about sharing parental responsibilities and housework. In 2014, nearly 85 percent of women and 65 percent of men in the U.S. reported spending time doing "household activities such as housework, cooking, lawn care, or financial and other household management," according to the Bureau of Labor Statistics's annual Time Use Survey.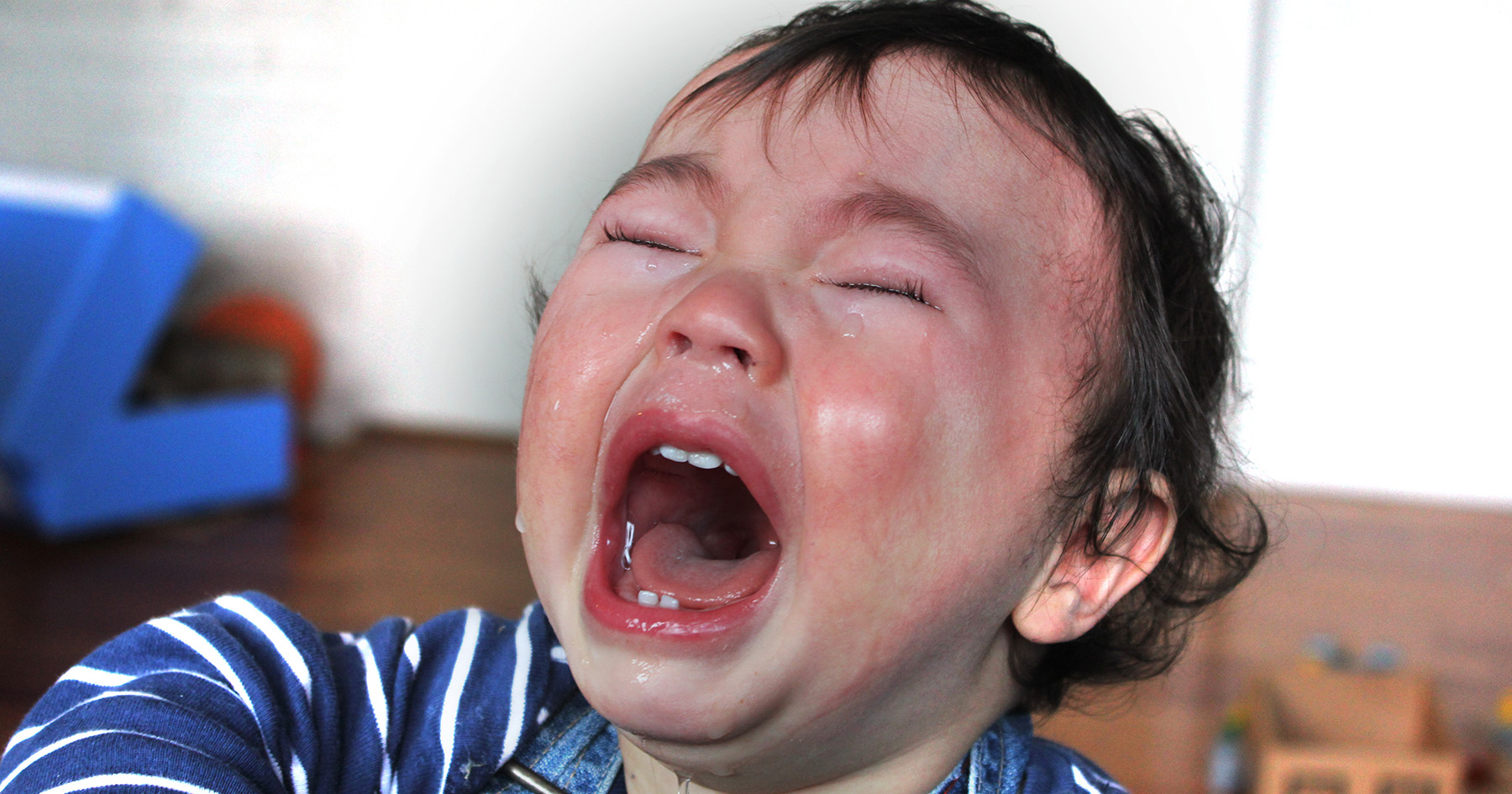 Flickr/Harald Groven - flic.kr
According to a 2007 report from the Australian Institute of Family Studies, Australian mothers with a child under the age of five spend 23 hours a week doing housework, and those with a youngest child between the ages of five and 14 spend 20 hours a week on housework. Mothers with a child under the age of five spend nearly 40 hours a week parenting and playing with children, and those with a youngest child between the ages of five and 14 spend 16 hours a week on parenting. Fathers with a child under the age of five, on the other hand, spend 43 hours at their paid jobs and do just six hours of housework and 16 hours parenting and playing with children. Australian children ages four to five spend an average of six hours and 50 minutes with their mother and two hours 48 minutes with their father during the week, the report found.
When Kearns' mother-in-law came to the door and saw how tired and disheveled he looked, he realized that he was "defeated" and couldn't even last a full day doing the work his wife typically does:
"Unshaven, hair a mess, wearing the pants and socks from the day before and a hoodie covering up the fact I had no shirt on. Hadn't showered, not yet brushed my teeth, Knox comes running out in his sleeping bag asking for a new Yoghurt muesli bar to be opened. I open the door to her to reveal the fact that [Knox's] noodles were still in a bowl on the table, stickers stuck to the goddamn lounge, the house an absolute mess.

"It was in that moment I knew I was defeated. It was also in that moment I knew she knew I knew I was defeated. A vulnerability we try our best to keep from our in laws. That was only 16 hours of being a mum. And I failed."
Kearns's post about learning the hardships his wife faces as a "mum" has been shared more than 16,000 times and received nearly 50,000 likes on Facebook: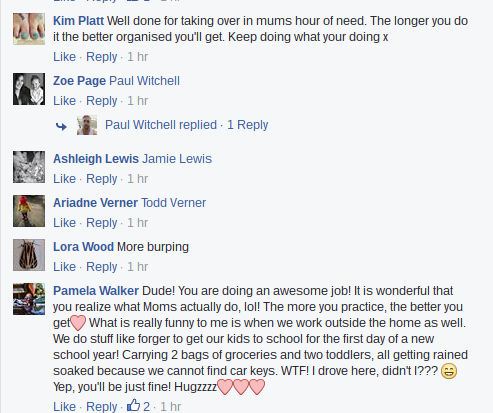 Facebook - facebook.com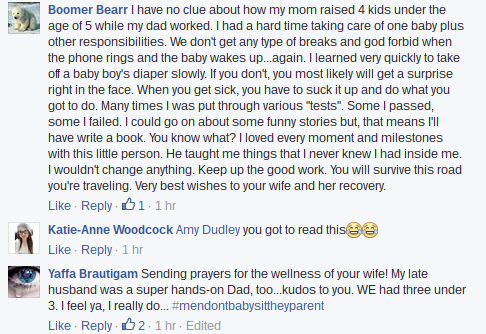 Facebook - facebook.com
It's no secret that stay-at-home moms don't get a lot of credit, and many people don't realize just how hard their work really is. As ATTN: noted in the video below, the work of stay at home moms is valued at more than $100,000 per year.
You can read more about Kearns's journey as a temporary "dad mum" on his Facebook page DaDMuM.
Share your opinion
Do you think one parent generally has it easier than the other?