This Map Shows America's Affordable Housing Crisis
America has an affordable housing crisis — and it keeps getting worse.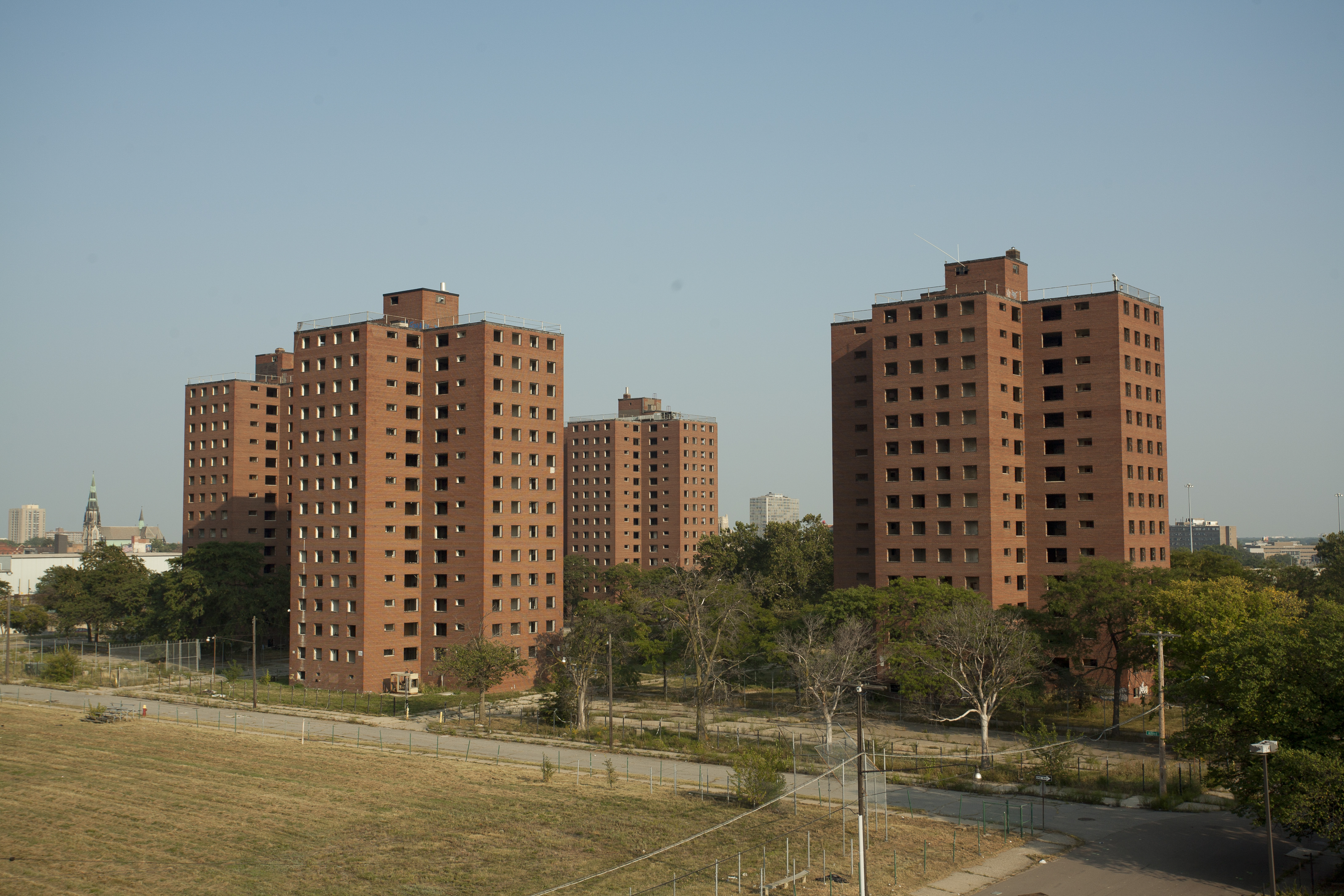 Wikimedia - wikimedia.org
According to Out of Reach, the latest annual report by the National Low Income Housing Coalition (NLIHC), "in no state can a minimum wage worker afford a one-bedroom rental unit at the average Fair Market Rent working a standard 40-hour work week, without paying more than 30% of their income." 
For a two-bedroom, even fewer full-time minimum wage workers can find affordable rent. 
The NLIHC report drives this point home by calculating the number of hours minimum wage workers would need to work in each state to rent an "affordable" one-bedroom apartment — or one for which the renter would not have to contribute more than 30 percent of their income.
The results are striking.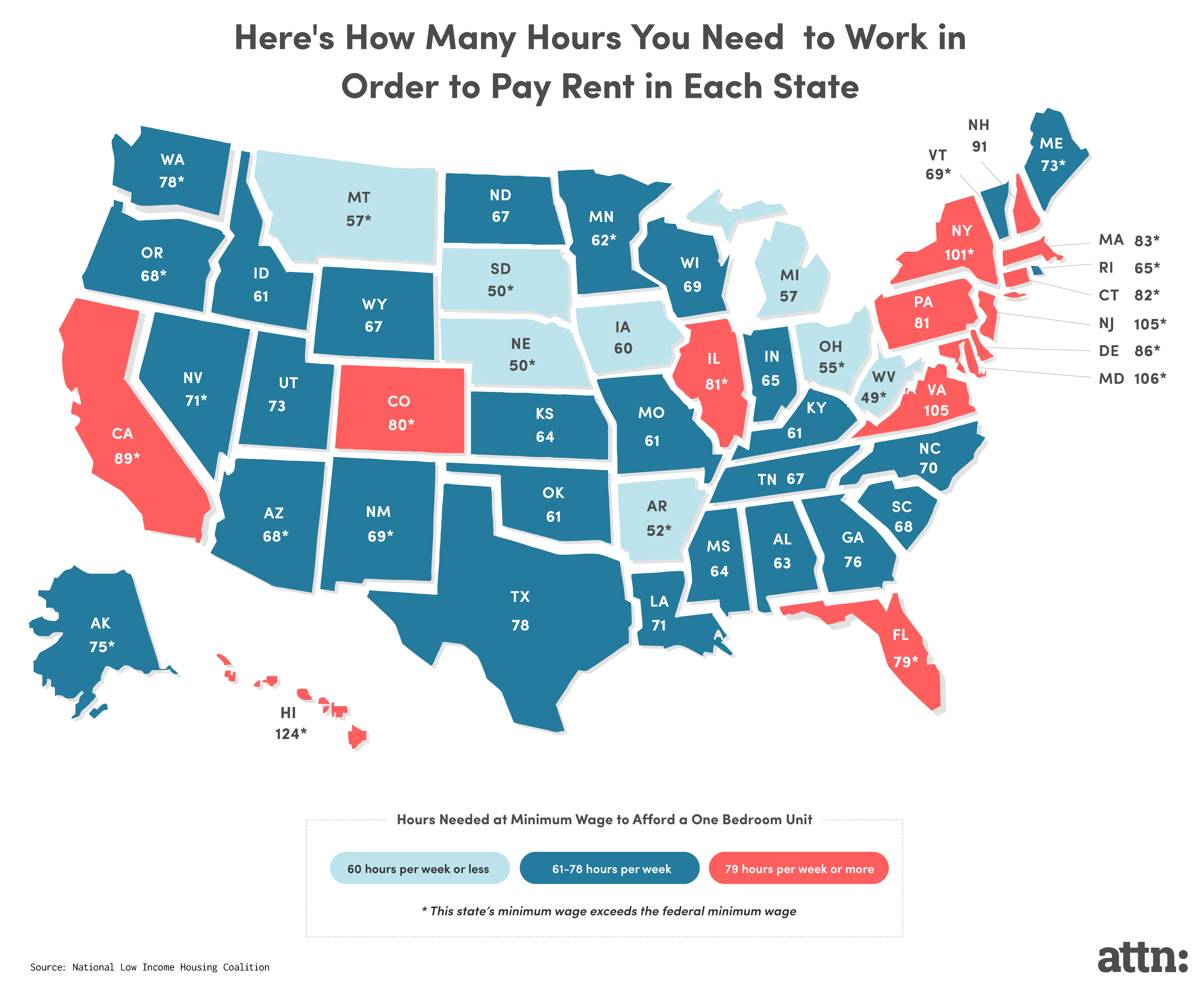 ATTN:
"The hourly statistics that we used really speak to how many other areas of your life trying to afford your housing really eats into when you're low-income," Dan Emmanuel, a research analyst at NLIHC who worked on report, told ATTN: in a phone call.
Even in states where the local minimum wage is higher than the federal minimum wage of $7.25, workers would have to put in well over the amount of hours that constitute full-time — 40 hours a week, 52 weeks per year — to afford a modest two-bedroom apartment, according to the report.
Nationally, workers would need to make $16.35 an hour on average to rent a one-bedroom apartment, and $20.30 an hour for a two-bedroom, according to this year's Fair Market Rent affordability — a figure calculated by the U.S. Department of Housing and Urban Development (HUD) that caps the percentage of income spent on housing at 30 percent. Those percentages are slightly up from 2015 numbers, according to the previous Out of Reach study.
Still, difficulty finding affordable housing isn't a problem restricted to minimum wage workers.
Here's a graph showing significant gaps between average renter incomes and incomes needed for a two-bedroom apartment.
The report is the latest to look at the so-called "affordability gap," the rift between climbing housing prices and stagnating wages — especially pronounced for lower-income earners — that's been widening in recent years.
"We've been seeing the same for a long time, which is that we have what can only be described as an affordable housing crisis. And it just seems to be getting worse every year," Emmanuel told ATTN:.
At $7.25 an hour, a federal minimum wage worker would need to clock about 112 hours a week to afford a two-bedroom apartment.
Although it's just one hardship faced by millions of low-income Americans, the gap in affordable housing has far-reaching effects, according to Julián Castro, HUD secretary.
"Our nation can't fulfill any of our major goals — whether it's tackling inequality, improving health care, keeping neighborhoods safe, or making sure every child gets a good education — unless we also focus on housing," Castro writes in the report.
Share your opinion
Do you think more needs to be done to address the lack of affordable housing?