Study Reveals Bias in Therapists
June 4th 2016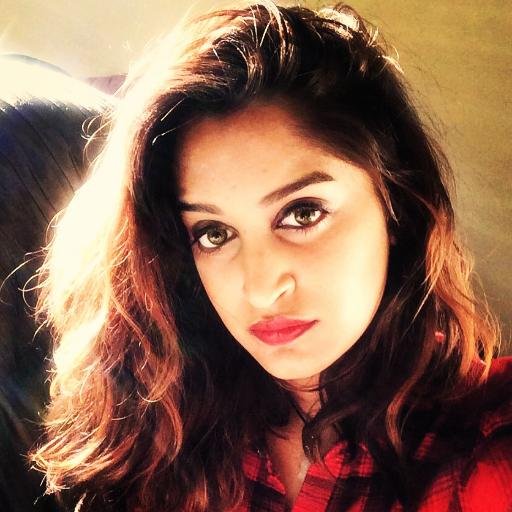 By:
Apparently, not all patients are made equal in the eyes of therapists.
A new study, published in the June issue of the Journal of Health and Social Behavior, suggests that therapists aren't as likely to return calls from prospective Black and low-income patients, despite researchers having previously found these groups to be at higher risk for developing mental illness than their counterparts who are white and economically stable.
Here's what the study found.
Psychotherapists showed more of a willingness to accommodate middle-class white patients into their schedules than middle-class Black patients or working-class people in general, rendering it incredibly rare for Black and low-income individuals to make it past the first voicemail.
For the study, Princeton University sociology doctoral student Heather Kugelmass found 320 therapists who accept Empire Blue Cross Blue Shield's HMO plan in New York City, and had voice actors leave messages for them saying they were depressed or anxious, and wanted to make a weekday evening appointment.
Kugelmass instructed the callers to mention in the voicemail that they had the insurance the providers claimed to accept, and adjusted the vocabulary and grammar in their scripts to align with different income and racial groups.
Counting the number of callbacks, Kugelmass discovered a disturbing trend: Therapy is most accessible to white, wealthy people.
Therapists offered 28 percent of white, middle-class clients any appointment, compared to just 17 percent of Black callers of a similar income level. Working-class callers of all races fared the worst, with therapists only returning their calls 8 percent of the time. Likewise, weekday evening appointments — the most desired time slots — were most likely to be given to white patients with higher incomes, The Atlantic reports.
Applying the results of her study to real life, she found that an identifiable Black low-income man would have to reach out to 80 therapists before securing a weekday evening appointment, as opposed to a middle-class white woman, who would only have to call five therapists. She concluded the group least likely to access mental health care is Black men.
Therapists want to provide treatment that's effective, and there exists a bias in the psychological field that certain kinds of patients do better in therapy than others. In his 1964 book "Psychotherapy: The Purchase of Friendship," University of Minnesota professor William Schofield coined the acronym "YAVIS" — "young, attractive, verbal, intelligent, and successful" — to describe the kind of patient psychologists believe will benefit most from therapy. He arrived at this conclusion after interviewing 377 therapists, the majority of whom expressed a preference for married women aged 20-40 with at least some college education and a professional job.
Transaction Books/Google Books - google.com
Schofield, however, was unconvinced therapy would be ineffective for patients not falling under the acronym. He asked,
"What is there in the general theory of psychodynamics or psychotherapy to suggest that the neurosis of a 50 year-old commercial fisherman with an eighth-grade education will be more resistant to psychological help than a symptomatically comparable 35 year-old, college-trained artist?"
Kugelmass speculates that therapists prefer "psychologically minded" clients because they feel they can relate to them more than Black clients, who psychiatrists often view as "less articulate, competent, (and) introspective," Kugelmass wrote, according to The Atlantic.
Dr. Erlanger Turner, a clinical psychologist and assistant professor of psychology at the University of Houston-Downtown, told ATTN: that race plays a major role because the therapist-client relationship is two-sided.
"It's important for African-American clients because it brings along cultural factors that they could identify with," he says. "Some clinicians who are white or not African-American may be reluctant to work with African-American clients or may be reluctant to start conversations in therapy that have to do with race or social justice."
Unfortunately, only about 5 percent of psychologists are Black, according to the APA.
The predominance of white clinicians could explain why racial and ethnic minorities underutilize mental health services, or even why they're less likely to remain in therapy.
Black people and other racial and ethnic minorities have different stressors than do white people, the most significant of which is their experience with discrimination, says Turner.
According to a 2015 APA report, people who've been discriminated against are more likely to develop mental health issues, which is why it's so important for there to be therapists who are willing to have difficult conversations with their clients.
"I think one of the things that's important is being able to have that dialog," Turner notes. "If the clinician is comfortable talking to the client, it does help developing a rapport."
The struggles of Black and low-income individuals in finding mental health providers is exacerbated by the general state of mental health care in the U.S. Even in high-income areas, there are not enough specialists, and over half of all counties lack practicing psychologists, psychiatrists, or social workers, according to The Wall Street Journal.
Although 20 percent of Americans have a mental illness, only about 40 percent ever access services, the National Alliance on Mental Illness reports. An obstacle may be the unwillingness of many therapists to accept insurance.
Stanford University psychiatry professor Keith Humphreys recently told KQED:
"If it's a market where you pretty much have to pay for yourself, the rich are always going to win."
Share your opinion

Have you ever had trouble accessing mental health care?