These Images From UCLA Students Show The Reality of Gun Violence in America
On Wednesday morning, the University of California, Los Angeles campus was on lockdown due to what police initially called an active shooter situation, the Los Angeles Police Department confirmed.
LAPD Chief Charlie Beck later confirmed at an afternoon press conference that the shooting was a murder-suicide, which left two men dead.
Photos circulating on social media of students barricading themselves inside classrooms painted a chilling narrative of the reality college students sometimes face, due to the threat of gun violence.
Many students devised inventive contraptions to protect themselves.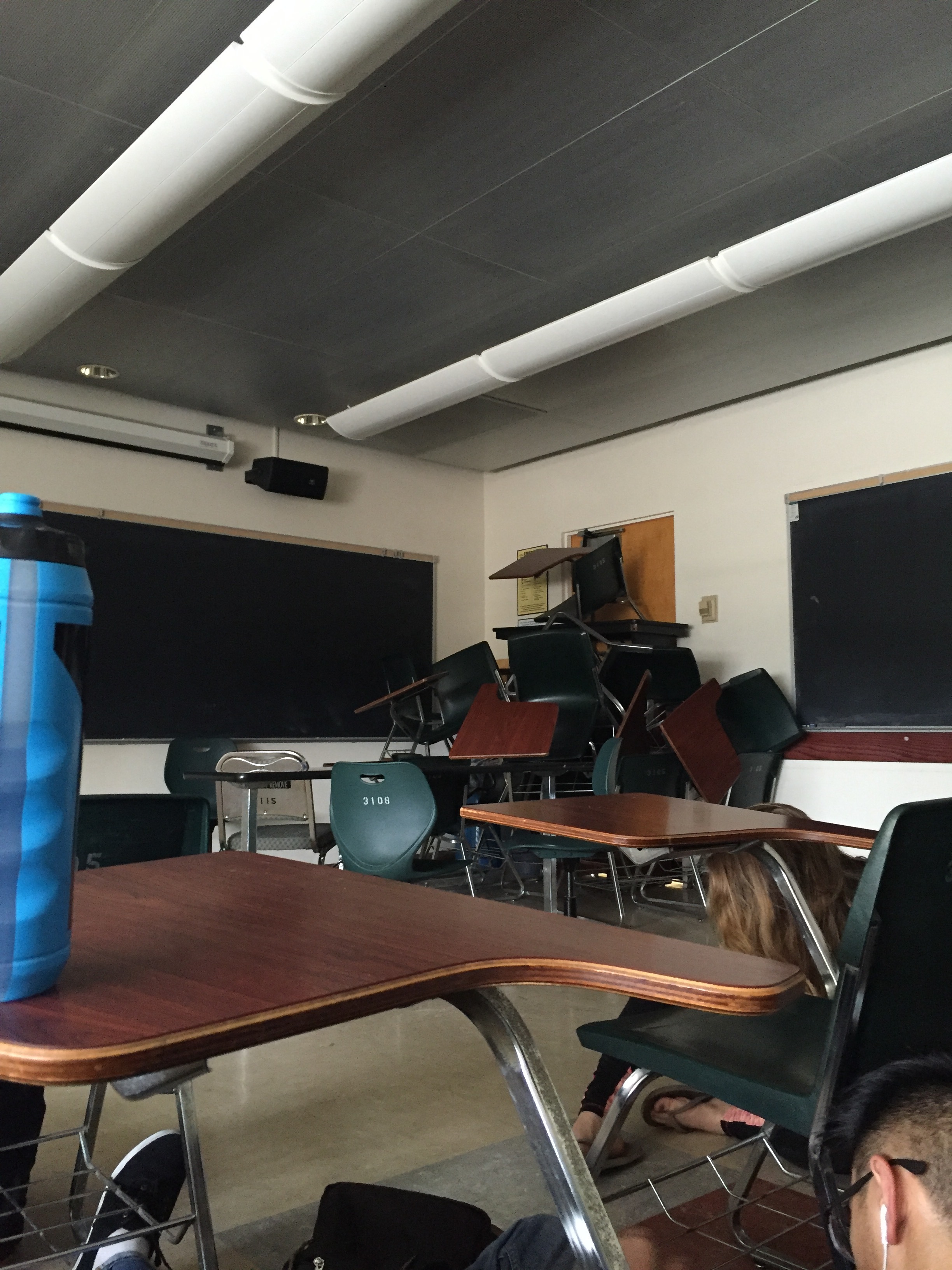 Kevin Li/ATTN:
Photos from the ground showed students using creative measures — including piling chairs and desks against a door, and using a belt as a makeshift lock — to protect themselves from the shooter or shooters.
According to Everytown for Gun Safety, a gun control advocacy group, there have been 185 shootings at schools since 2013.
Share your opinion
Do you think the U.S. should have stricter gun control laws?