Researchers Just Revealed a Startling Truth About Sexual Assault
June 10th 2016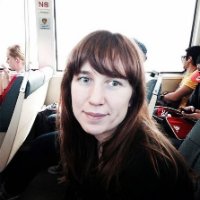 By:
On Monday, researchers from Case Western University released the results of an investigation into backlogged rape kits in Ohio's Cuyahoga County. Included in the results are some noteworthy findings about the behaviors of serial rapists and one time offenders.
The data, which was reported by the Cut, revealed that a startling number of sexual assaults were committed by serial rapists.
According to the Cut, the Case Western study is related to a larger effort to process a huge backlog of rape kits in the Cleveland area. Researchers were able to look at 248 high priority rape case files, and found noteworthy differences between serial rapists and one time offenders.
"About a quarter of the serial offenders in this sample had previously been arrested for sexual assault, and 60 percent would have a subsequent sexual-assault arrest. The majority of both serial and onetime sexual offenders had a history of a felony-level arrest, but serial offenders' histories were more extensive and violent. Serial rapists were also more likely to kidnap their victims, commit the assault outdoors, and threaten victims with a weapon.
Case Western researchers also wrote in a brief that "it is very likely that a sexual offender has either previously sexually assaulted or will offend again in the future."
As result, they recommend authorities alter their approach to investigating rape cases.
"Investigating each sexual assault as possibly being perpetrated by a serial offender has the potential to reduce the number of sexual assaults if the focus of the investigation is more on the offender than on a single incident. Serial offenders have traditionally been investigated according to the consistency of the assault or the MO (e.g., who they assault, where they assault, how they assault). For example, our findings seem to suggest that MOs (while definitely important to track for investigative purposes, especially when DNA is present) are not a consistently reliable link across assaults and thus a missed opportunity to solve unsolved sexual assaults and an opportunity to prevent future offending."
We don't know exactly how many untested rape kits are out there.
"We cannot be sure of the total number of untested kits nationwide because most jurisdictions do not have systems for tracking or counting rape kits," End the Backlog reports. "Additionally, there is no federal law mandating a nationwide movement toward tracking and testing rape kits, despite efforts by some members of Congress to pass such legislation. However a growing number of states, all across the country, are making real reforms to end the backlog."
In late May, the Senate unanimously voted to pass a bill that would grant rights to victims of sexual assault.
"The Senate measure would generally require that victims be notified of the results of rape kit tests, including any DNA matches, as well as toxicology reports that could show whether they had been given a date-rape drug, for instance," the New York Times reported.
"The bill would also ensure that rape kits would be preserved without charge for 20 years or until the statute of limitations expires, whichever comes first," the Times added.
Still, it's important to acknowledge that only a small fraction of victims of sexual assault report incidents to law enforcement.
Sixty-eight percent of sexual assault victims do not report incidents to the police, according to the Rape, Abuse & Incest National Network (RAINN).
You can read the whole report on the Cuyahoga County Sexual Assault Kit (SAK) Pilot Research Project at Case Western University's Begun Center site.
Share your opinion
Do you know anyone who has reported a sexual assault incident to the police?