The Story of the Orlando Shooter Just Took an Unexpected Turn
June 14th 2016
By:
Omar Mateen, the man behind the mass shooting at the gay nightclub Pulse that left 49 other people dead and 53 injured early Sunday morning, was reportedly a frequent visitor of the club, according to a report from Montreal news talk radio station CJAD 800.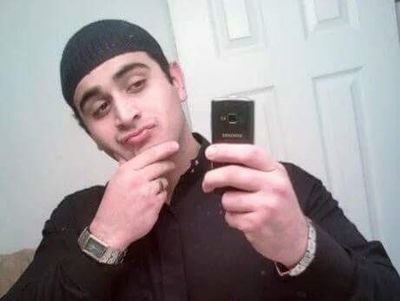 Omar Mateen/Twitter - twitter.com
Drag dancer Chris Callen told CJAD 800 that he and his husband, Ty Smith, also a drag dancer, recognized Mateen's face on TV and said that Mateen had been coming to the club for "at least three years." Smith and Callen claimed that Mateen had been booted from the bar more than once for appearing heavily intoxicated, and that he allegedly pointed a knife at a friend at one point.
"Sometimes he would go over in the corner and sit and drink by himself, and other times he would get so drunk he was loud and belligerent," Smith told the Orlando Sentinel.
Speaking at the GLBT Community Center of Central Florida on Monday, Smith expressed surprise about Mateen's father telling NBC News that Mateen had gotten angry several months ago at the sight of two men kissing.
"That's bullcrap, right there," Smith said. "No offense. That's straight up crap. He's been around us."
Mateen was also reportedly on a gay dating app.
Mateen reportedly had a Grindr, Jack'd and Adam4Adam account, according to MSNBC.
ABC7 Eyewitness News interviewed a man named Kevin West who claimed that Mateen reached out to him several months ago on Jack'd:
"When he first contacted me, he was saying things like, 'What clubs are popping and things of that sort, what are good places to go?' And I remember telling him, 'Oh, you can just look it up online because I don't go out that much.'"
[H/T Gawker]
Share your opinion
Do you think gun violence in the U.S. is out of hand?