Woman's Facebook Rant Exposes Bad Beauty Standards
June 16th 2016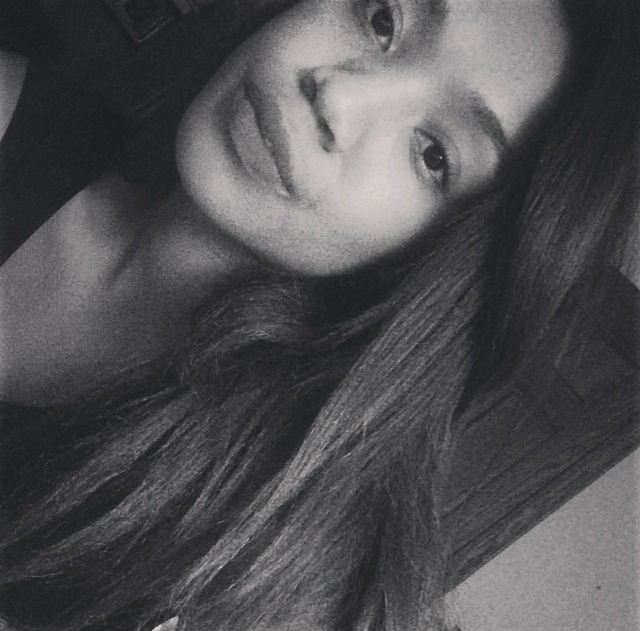 By:
Shopping can be hard for women, especially when clothing sizes are tend to be so inconsistent and tied to unrealistic beauty standards.
U.K. resident Ruth Clemens shared her first hand experience with these challenges in Facebook post on Monday that's now going viral.
In the post, Clemens called out popular retailer H&M for making jeans that were "unrealistically small." Clemens' post has been liked more than 79,000 times and has been shared more than 10,000 times on Facebook.
As a UK size 14, Clemens thought she would surely fit into jeans that were a UK size 16, but she was surprised to find that was not the case.
"I was browsing your sale items in your Leeds store and spotted this pair of kick flare jeans. They were only a tenner - bargain! - and a size 16. I'm normally a size 14 on my hips (occasionally 16 if buying trousers) so I thought I'd try them on. It did not go well.

As I'm sure you're aware, size 16 is the largest size you stock (apart from in your plus size range, which is very limited in store and does not offer the range of styles for the fashion-conscious that are available in smaller sizes)."
Clemens lamented the fact that the small sizes and inconsistency in the retailer's clothing sends an anti-body positivity message.
"I am not overweight (not that that should matter) and although I'm 5 foot 11 my body is pretty average shape-wise. It's already difficult enough for me to find clothes that fit well because of my height, why are you making jeans that are unrealistically small? Am I too fat for your everyday range? Should I just accept that accessible and affordable high street and on-trend fashion isn't for people like me?

You might recognise the top I'm wearing - it's one of yours and it's a size Medium. Sort it out would you."
People applauded Clemens' post and shared similar problems they have encountered with the retailer.

Facebook/Ruth Clemens - facebook.com

Facebook/Ruth Clemens - facebook.com

Facebook/Ruth Clemens - facebook.com
Shortly after, H&M apologized to Ruth for the unpleasant experience.

Facebook/Ruth Clemens - facebook.com
But this experience is all too common for women.
In May, the internet applauded 20-year-old Missy Rogers after she posted a picture of two pairs of shorts from the same retailer. Rogers pointed out that although both pairs of shorts had the same width, they were labeled different sizes.
"As the photo shows, they both have the same waist line and width. The only difference is the year I bought them, length, and slightly different style," Rogers wrote. "How is it that what was considered at size 4 is now the same dimensions of a size 10? How small has a size 4 become?"
The shrinking of sizes isn't the only factor to make shopping confusing for women.
In a piece for Lifehacker, Melanie Pinola described a common practice known as "vanity sizing," in which retailers skew sizes to appeal to customers' "egos." However, Pinola says that this can make shopping incredibly difficult for men and women.
Although vanity sizing may pose unique challenges for customers seeking some consistency, retailers feel this is best way to sell their clothes and build customer's self-worth. Forbes' contributor Roger Dooley cited one study found that "smaller labels increase the self esteem of their customers."
"Why do clothing brands do this? It makes shopping for clothes more difficult when manufacturers don't use the same standards for labeling, and no doubt increases return rates when products don't fit as expected. The simple answer is that the downsized labels make customers feel good," Dooley wrote.
As some brands shrink their sizes to conform to modern beauty standards, and others expand theirs to appeal to the buyer's ego, the end result seems to be a whole lot of frustration for shoppers.
Share your opinion
Do you think women face unrealistic beauty standards?