How One Woman Got Justice When Unsolicited Dick Pics Went Too Far
June 17th 2016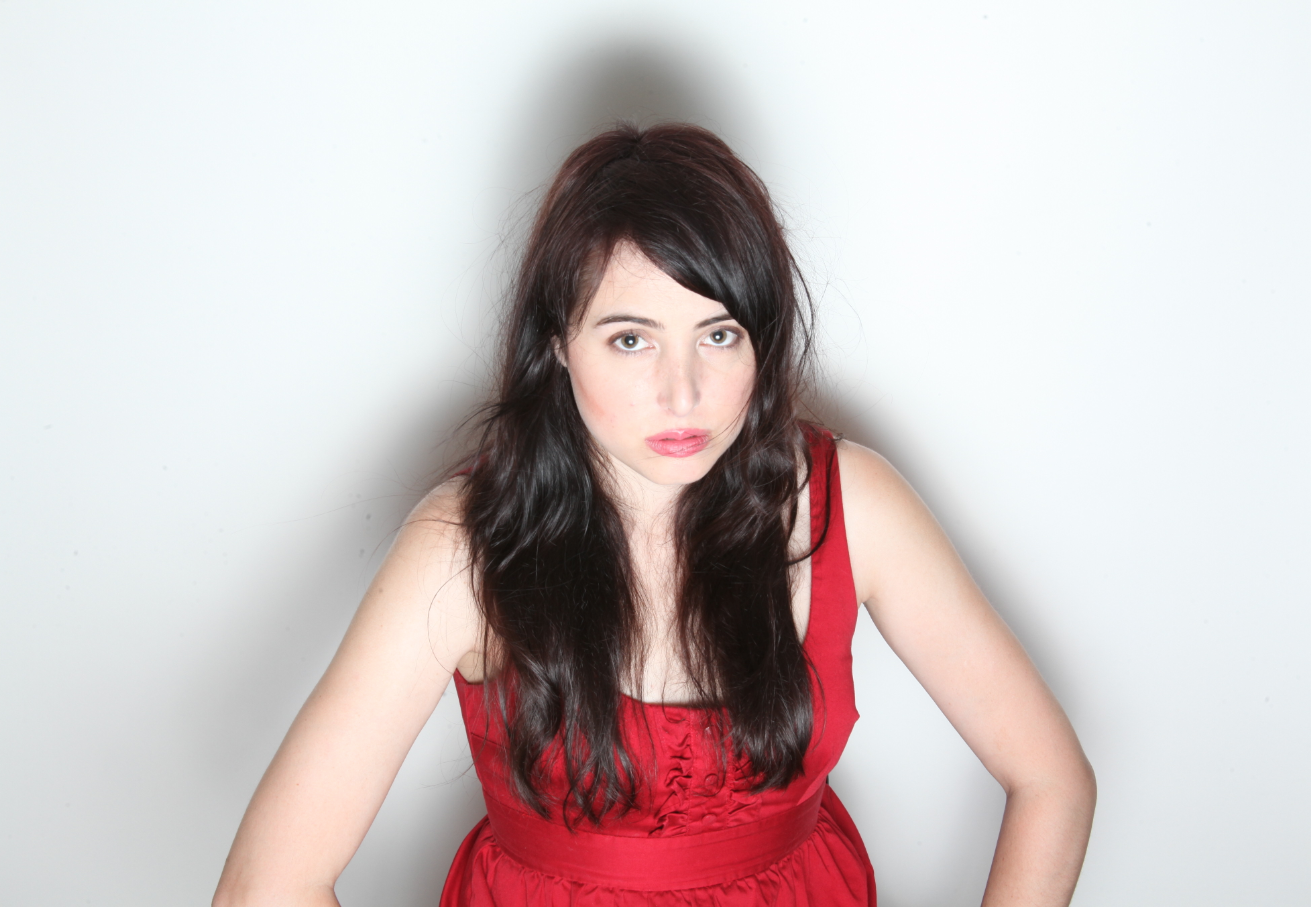 By:
Most women have experienced the frustration, disgust, and even anger that accompanies an unsolicited dick pic from a stranger.
One woman decided to fight fire with fire, bringing a modicum of justice for women by dick pic-ing a dick pic-er into oblivion. Her brilliant revenge, however, got her banned from Facebook.
How it all began
Samantha Mawdsley left a review on Facebook's page for The Good Food Place, a restaurant in Manchester, England. "Amazing food and the staff is so friendly! Definitely recommend!" she posted, according to Student Money Saver.
That's when, according to the page's Facebook timeline, a James from Florida commented on her review: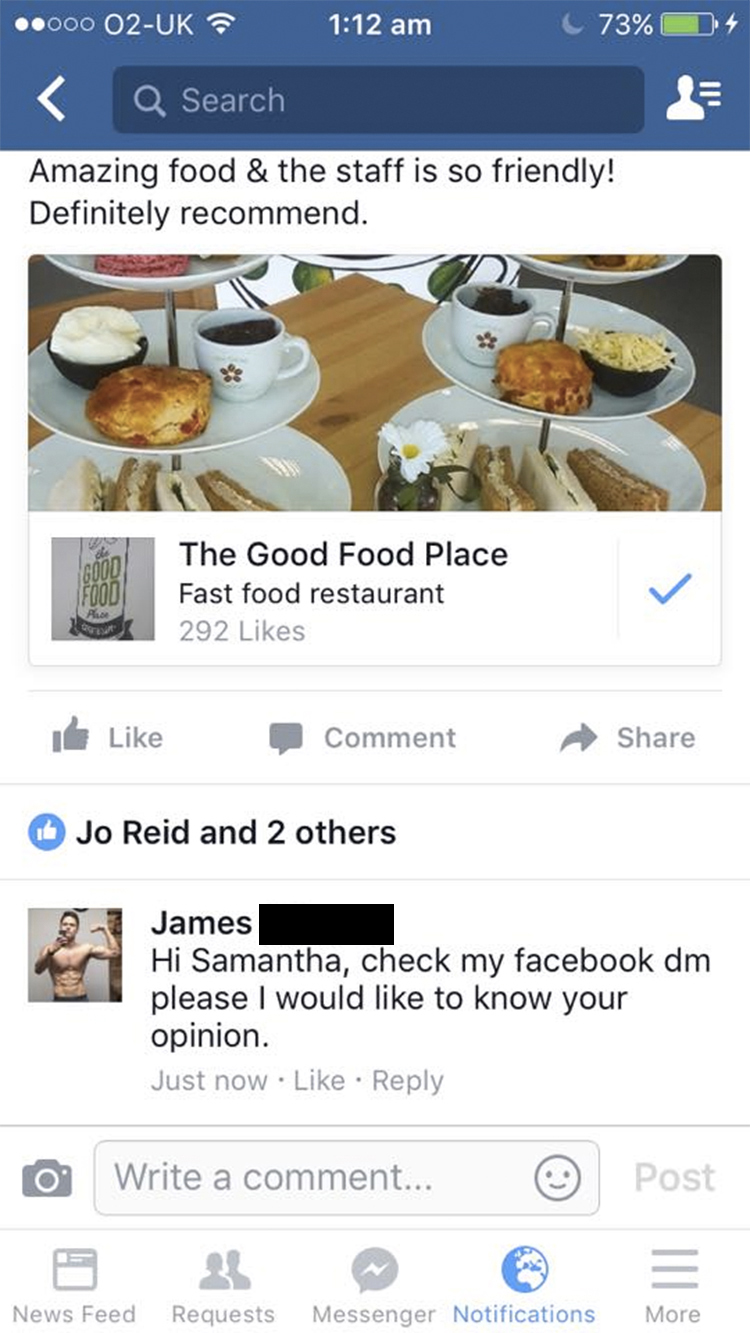 Samantha Mawdsley/Facebook - co.uk
He asked her to check her Facebook messages because he "wanted to know her opinion." But what he wanted her opinion on had nothing to do with The Good Food Place.
He wanted her opinion on his penis.
He sent her the random dick pic along with "You have pretty eyes." (Mawdsley censored the photo with a vomiting emoji face.)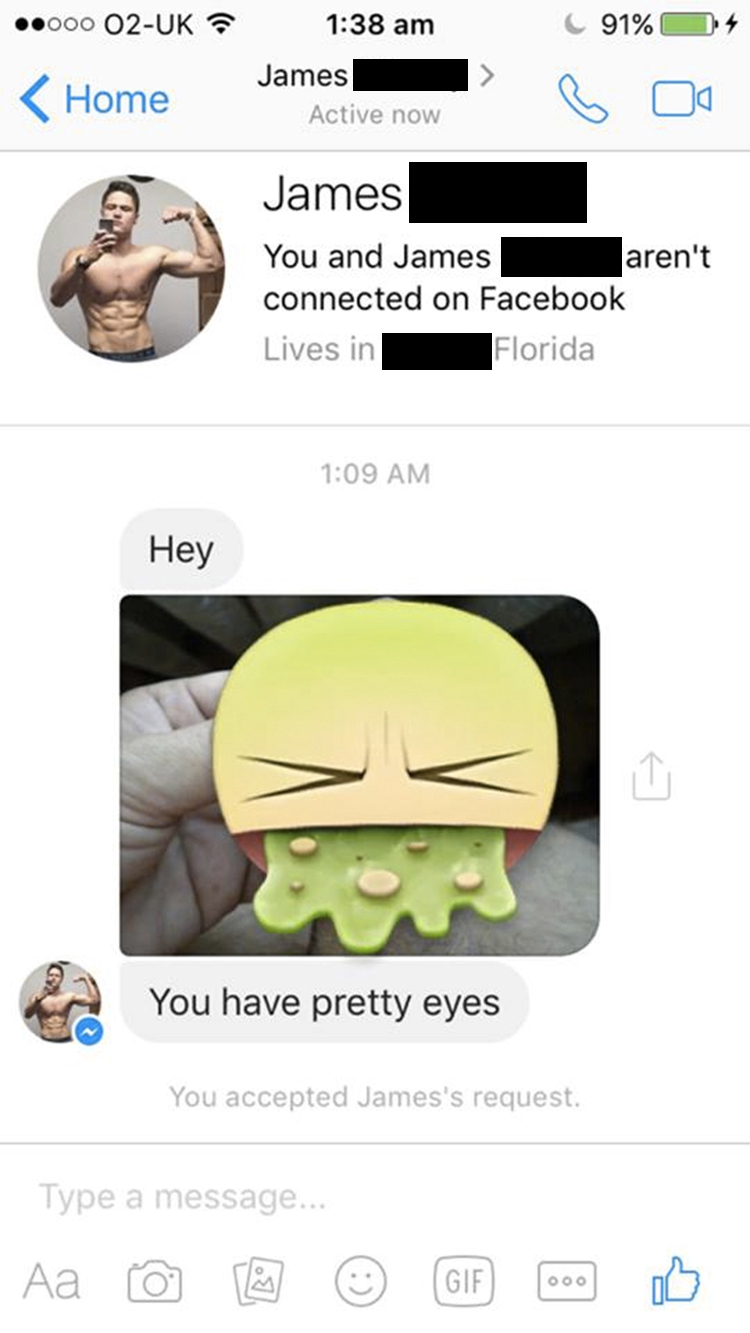 Samantha Mawdsley/Facebook
It was at this point that Mawdsley had a decision to make.
As Mawdsley wrote on Facebook (in a post that you probably won't be able to see — more on that later),
"Last night I received a comment on a review I left for a lovely little restaurant. When I checked my messages, *BOOM* Unsolicited dick pic!

I've read about these mystical happenings but since I've been in a loving, pre-Tinder, three-year relationship, I never thought I'd witness the horror first hand.

My initial thought was to ignore it, as we females are taught from such a young age. But.... Nah! I decided to mess with him and call him out on all his ridiculous behaviours and double standards."
In other words, Mawdsley decided to turn the tables by dick pic-ing him into oblivion. She posted the entire exchange on Facebook for all to see.
"To my delight, he was suckered into the debate! My favourite bit is 'I just want to puke! Please stop!'

It was 2am and I'd been drinking (Euros were on! This girl likes football!) so excuse some typos and autocorrects. And genuine apologies for all the pics of penis - I censored them because NOBODY likes an unsolicited d*ck pic!

But do enjoy our little conversation!

PS: I told The Good Food Place, and they were quick to act and get him off their page! As I said, lovely restaurant - highly recommended if you visit Manchester, England!"
Here is some of that exchange.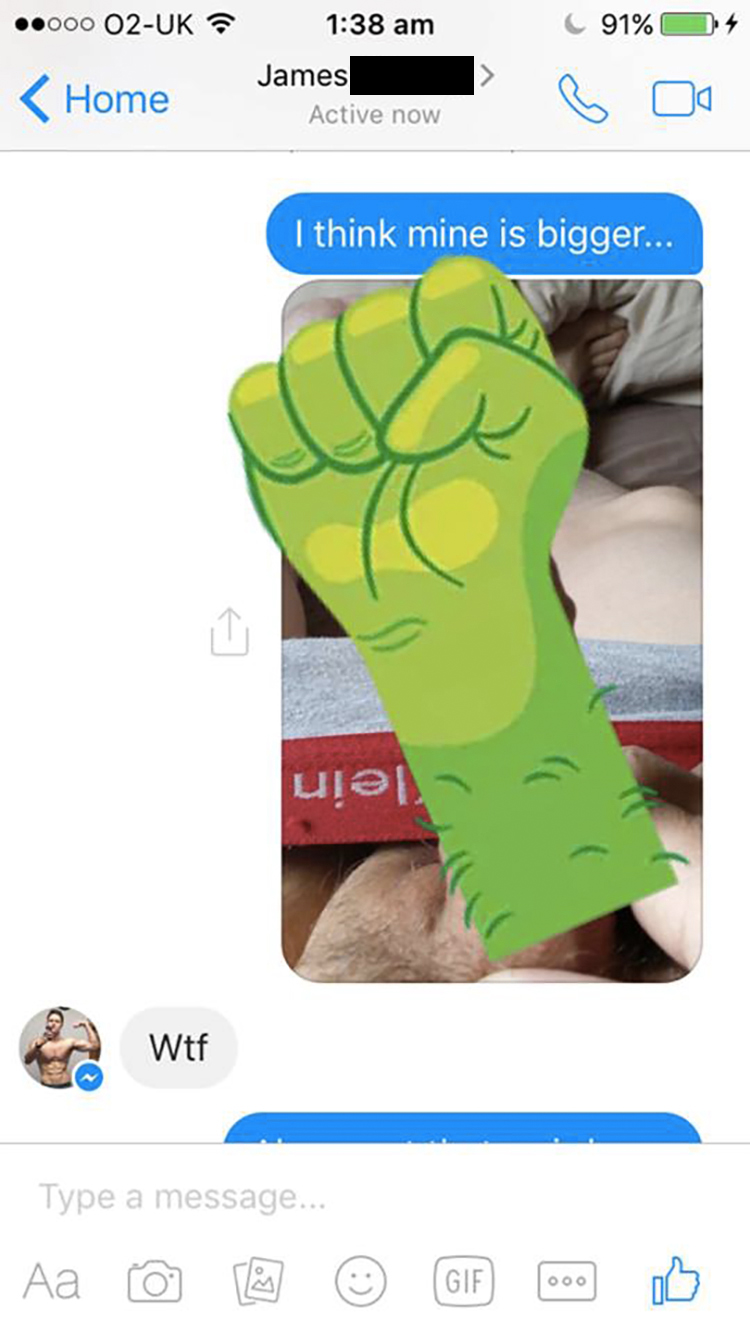 Samantha Mawdsley/Facebook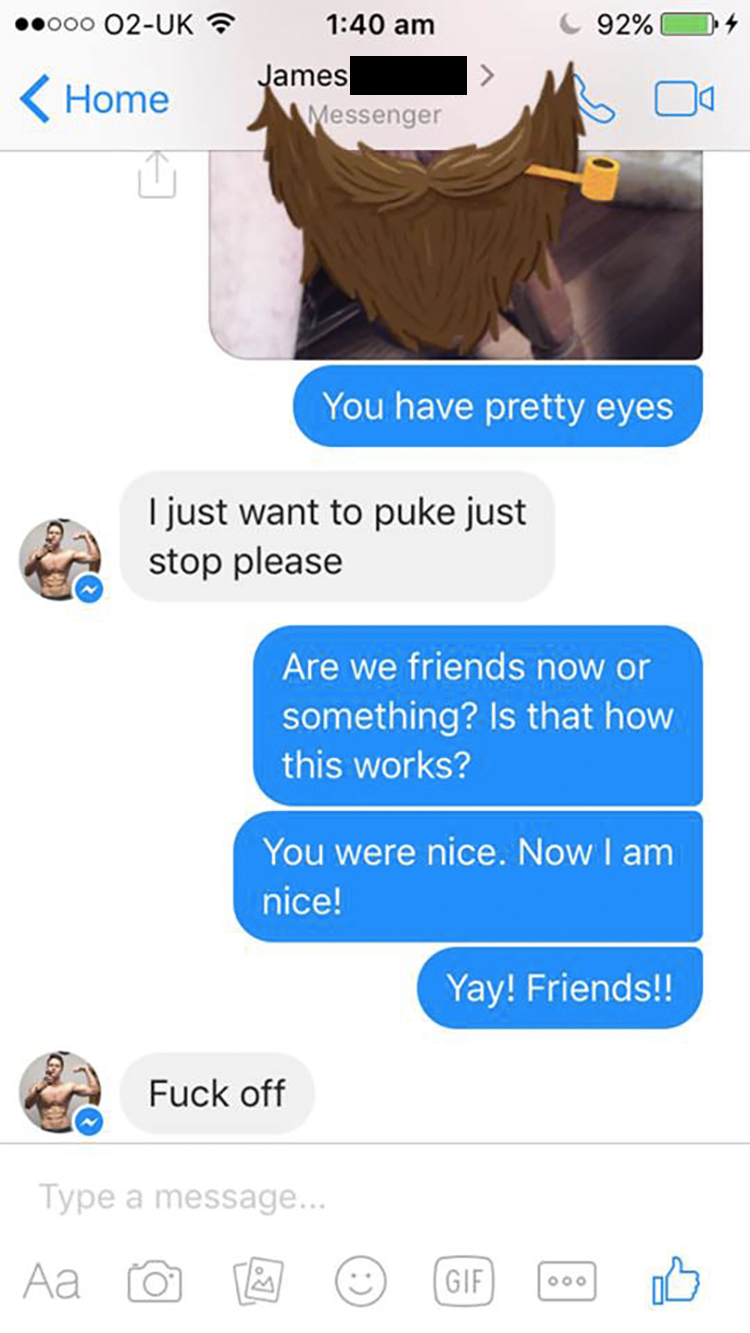 Samantha Mawdsley/Facebook
According to the exchange, the irony of James begging for the barrage of dick-pics to end was lost on him.
Samantha Mawdsley/Facebook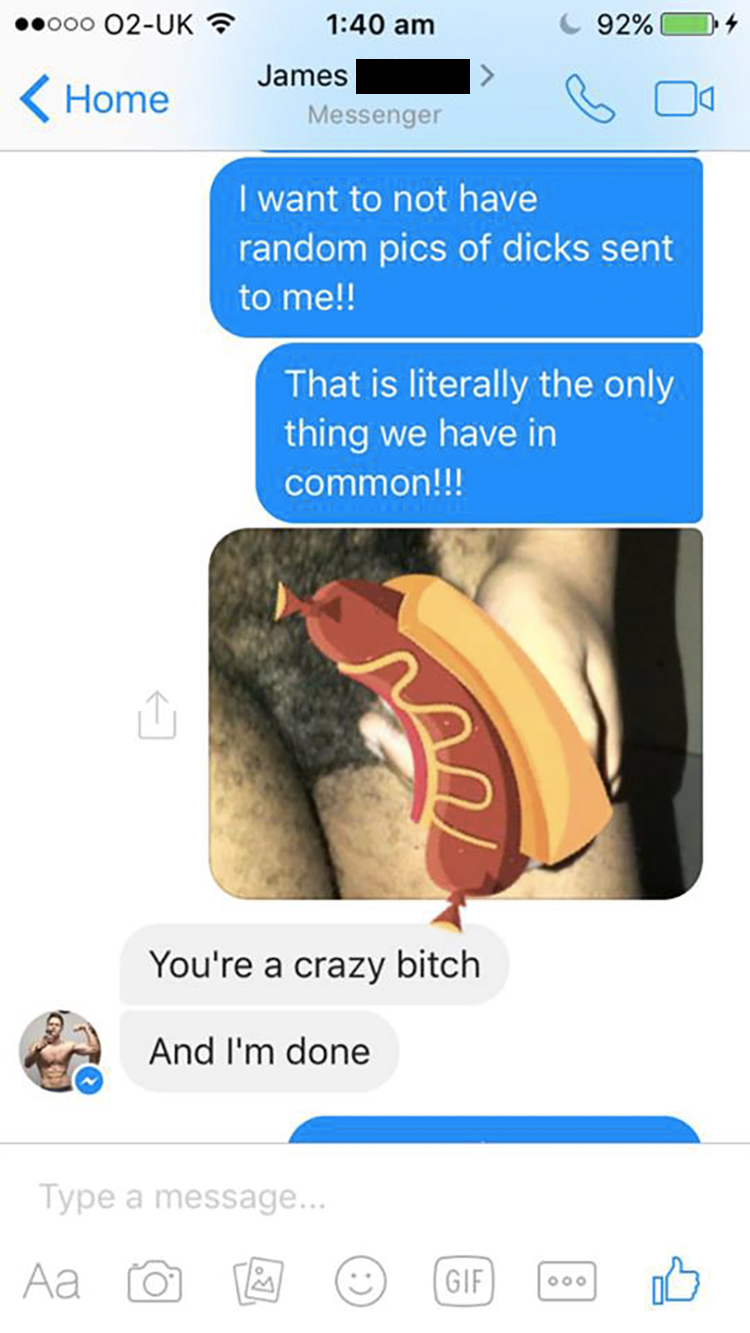 Samantha Mawdsley/Facebook
And once again, she delivers him the lesson. Maybe this time he'll get it.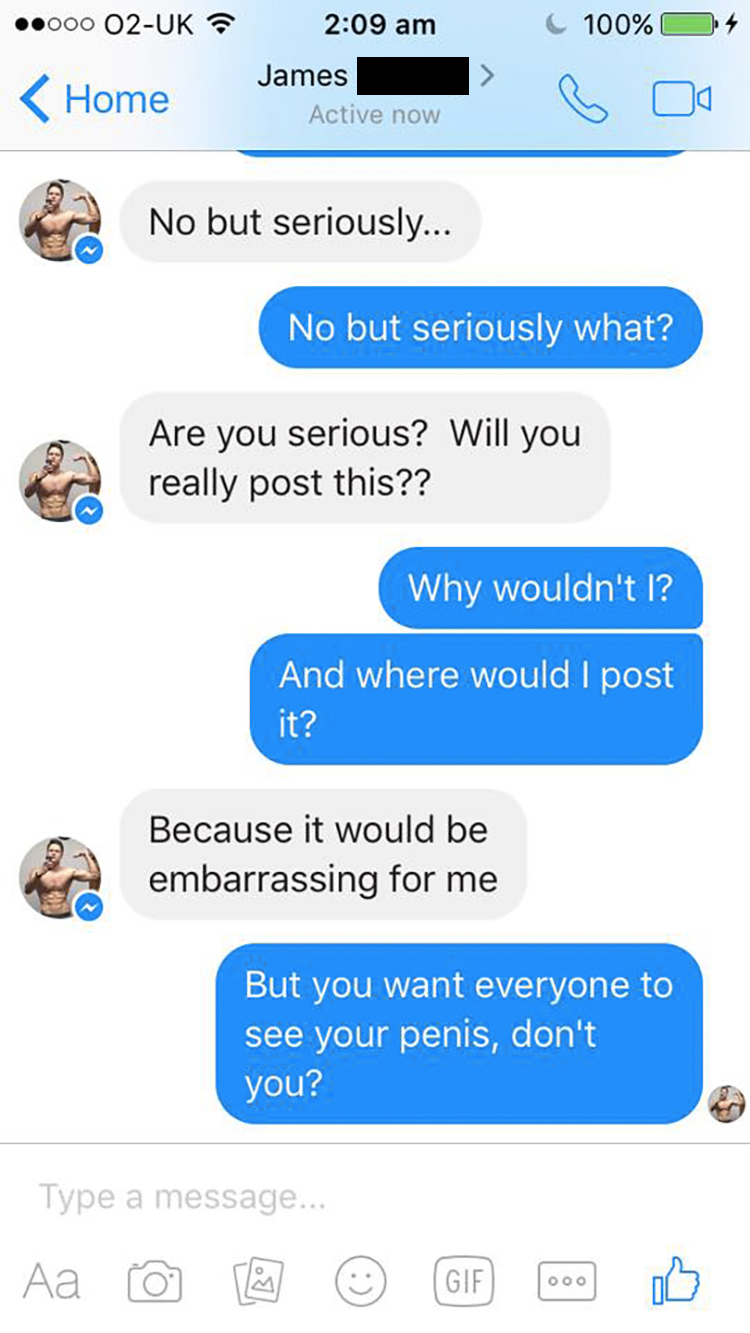 Samantha Mawdsley/Facebook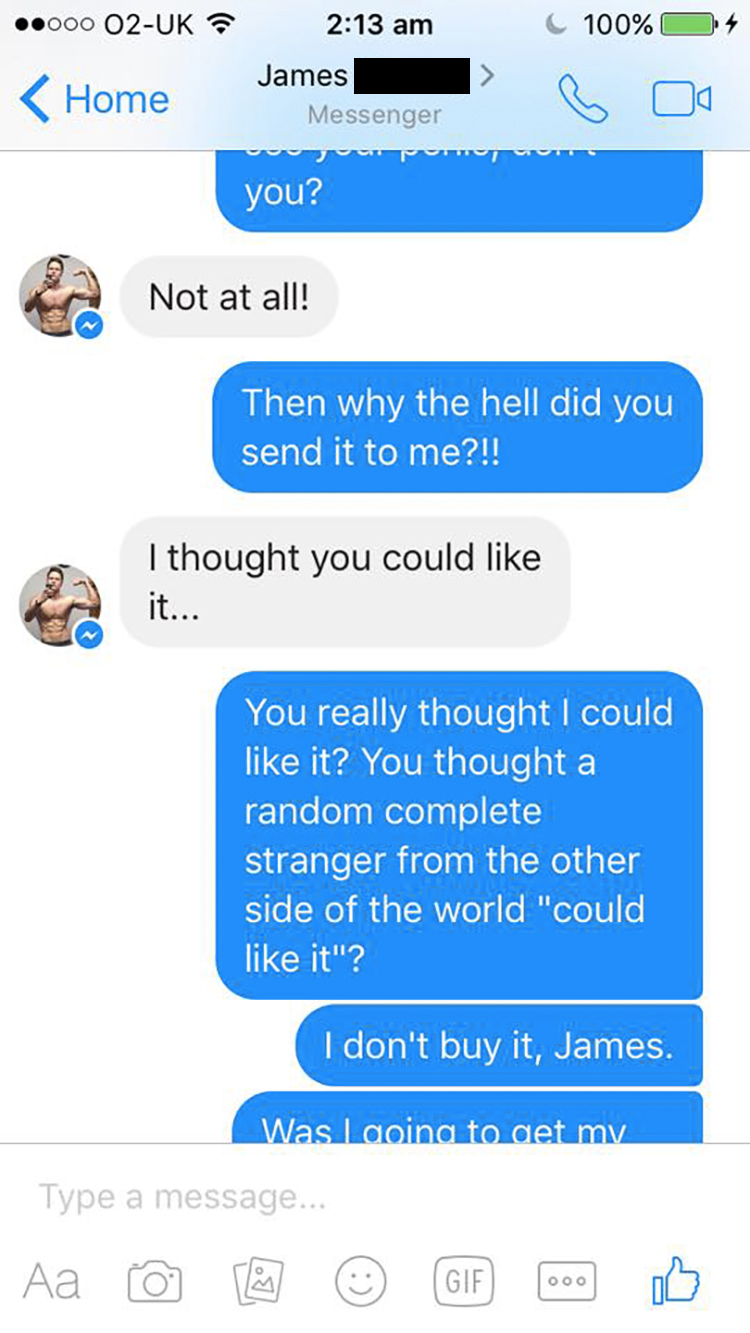 Samantha Mawdsley/Facebook
Mawdsley told the BBC that she sent James the dick-pic barrage to teach him, and men everywhere, a lesson.
"I wanted guys to know that not every girl is going to be silent; you do run the risk of being exposed; that you can't do this," she told the BBC.
But, the story doesn't end there.
Facebook appears to have banned Mawdsley.
If you try to see her Facebook page or post, this is what you'll see:

Facebook
The Cut reports that not only did Facebook remove her dick pic-tastic post, but that they deactivated her account.
Facebook has come under fire lately for their seemingly random removal of certain content based on guidelines that they bend at will.
But Mawdsley's efforts haven't gone unnoticed.
Head over to Student Money Saver to scroll Mawdsley's dick-pic gallery in all its glory.
Share your opinion
Do you think more people should respond to unsolicited dick pics like this?