These Comics Will Make You Think Twice About the Things That Annoy You
June 20th 2016
By:
Living with a disability comes with many challenges, and two Canadian sisters have created a series of Tumblr comics that illustrate how everyday experiences impact people with a disability compared to their non-disabled counterparts.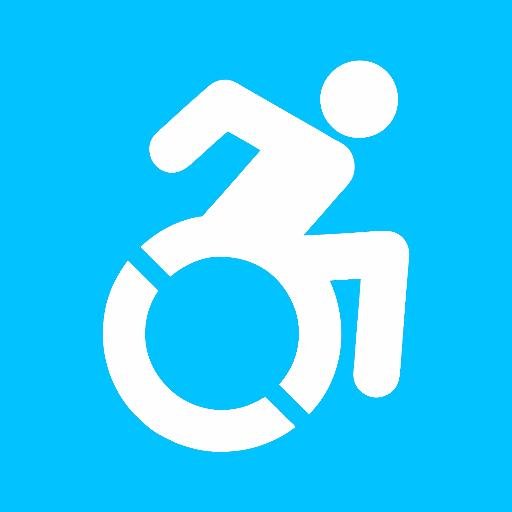 The Disabled Life Twitter - twitter.com
Jessica and Lianna Oddi, two sisters who use wheelchairs and have an undiagnosed genetic condition, recently opened up to The Mighty about creating illustrations that depict life with a disability on their Tumblr called The Disabled Life. Their illustrations closely mirror their experiences as women in their 20s, they told the publication. They were inspired to create the comics after making a Twitter account in 2012 listing all the bizarre things people have actually said to them about their disability.
One image, for example, shows how online dating can pose unique obstacles for people with a disability, as some matches might make inappropriate sexual comments about using a wheelchair:
The illustrations also highlight unique physical challenges people with a disability face, such as not knowing what your body looks like entirely or struggling to get a tan.
"In all fairness, neither of us have never seen our back end before," the sisters wrote on Tumblr. "So we don't have any idea what they actually look like. But with [Jessica's] scoliosis, dislocated hips, and us sitting down all day every day… it may/or may not be good."
So far, people in the disabled community have responded favorably to the images, the sisters told ATTN: via email:
"You're writing about us, so it can't be going too bad right? Our favorite thing is when people will share their stories based on one of our posts. And our numbers have been growing, which is a big compliment. So overall we hope people are liking and relating to it."
The sisters hope to create one to two drawings a month, and relay the message to non-disabled individuals that living with a disability is just a small part of a person's life.
"[F]rom our experience, we can say that having a disability is simply one aspect of our lives," they wrote in an email to ATTN:. "We've lived with our condition our entire lives, so it's not strange or a burden, it's simply a part of us. We're people, just like you 'normies,' and there's no need for a pity party! Though any other type of party is fine with us."
Lianna said her favorite comic is a toss up between the image below and the comic titled "What I Think My Butt Looks Like," as both are "just TRUE things that [people with disabilities] all think about, or have to deal with":
Jessica's favorite is this comic:
"The expressions on her face are absolutely priceless!" Jessica wrote in an email to ATTN:. "I actually burst out laughing while she was drawing the last panel. I'm all for a fun night out once in a while, but the struggle is real some times."
Visit the sisters' Tumblr page for more comics and insight on life with a disability.
[H/T The Mighty]
Share your opinion
Do you know anyone with a disability?