This Photo Series Exposes What Rape Culture Really Looks Like
July 2nd 2016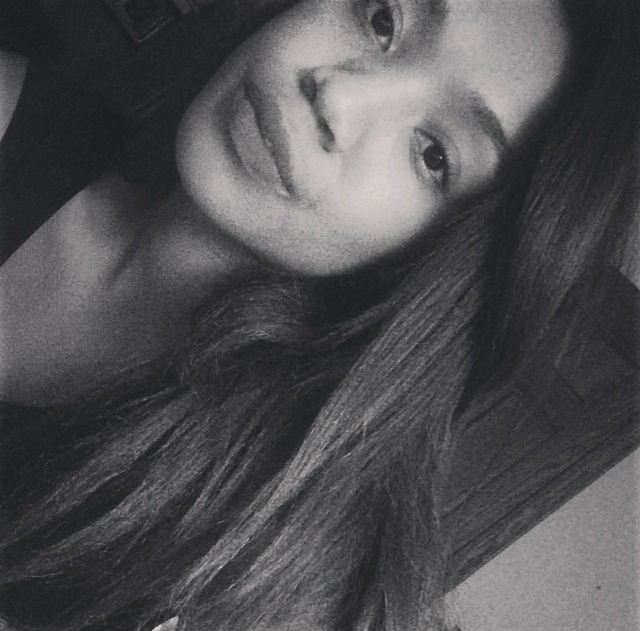 By:
Controversy erupted earlier this month when a judge sentenced former Stanford swimmer Brock Turner to only six months in jail after he was convicted of sexually assaulting an unconscious woman outside of a fraternity party. Outraged critics of the verdict sparked a national conversation about rape culture.
One person leading that conversation is photographer Yana Mazurkevich at Current Solutions.
Mazurkevich's photo series for Current Solutions highlighted the victim-blaming culture around rape, reflecting comments made by Turner and his father following the verdict.
Current Solutions — which is a platform dedicated to spreading awareness about sexual assault, intimate partner violence, and gender-based violence — hopes that the photo series will help educate others about the plight of sexual assault victims.
"We are passionate about raising awareness, because these issues are never going to go away on their own," Co-founder of Current Solutions Elan Timmons told ATTN: in an emailed statement. "We need people to realize that they are prevalent and worth solving, and we want to come up with tangible solutions."
Below are some of Mazurkevich's portraits:
Yana Mazurkevich - facebook.com
Teenagers and people aged 55 to 59 are more likely to say that sexual assault victims were "at least partly responsible" if they have been "drinking, flirting, or taking drugs," according to The Telegraph.
In Turner's case, he blamed his actions on "peer pressure, drinking, and promiscuity," The New York Times reported.
For her part, Turner's victim wrote a powerful letter to the judge that subsequently went viral, challenging Turner's claim that alcohol led to the assault.
"Regretting drinking is not the same as regretting sexual assault. We were both drunk, the difference is I did not take off your pants and underwear, touch you inappropriately, and run away. That's the difference."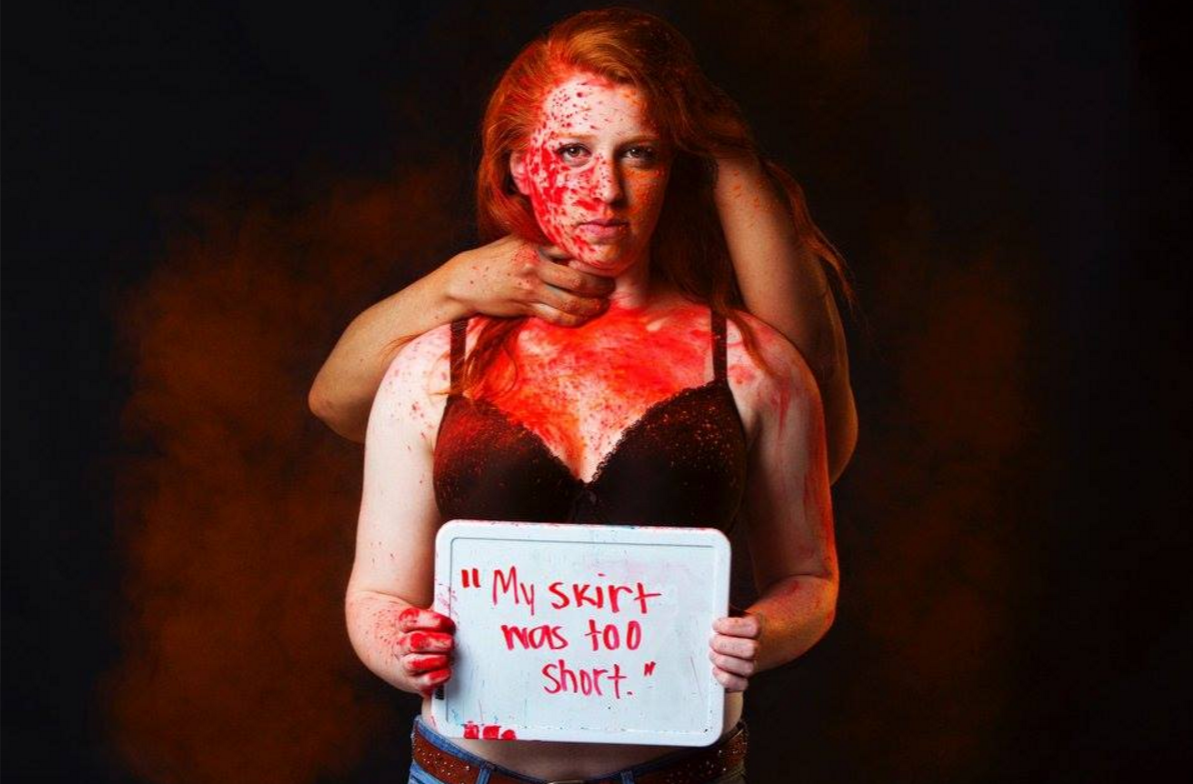 Yana Mazurkevich - facebook.com
It's also common for people to blame rape victims by calling attention to the victim's appearance. Defense attorneys commonly insinuate that victims who dressed provocatively are somehow less sympathetic.
There is also a widespread belief that women "invite assault, or make themselves more vulnerable to it, by dressing or acting 'provocatively,'" Jill Filipovic wrote in Cosmopolitan.
Yana Mazurkevich - facebook.com
Rape culture also suggests that victims "ask for it" by putting themselves in vulnerable situations, such as walking unattended. This idea shifts the responsibility for avoiding rape to the victim, instilling a culture of fear and placing a burden on the victim to avoid being raped, according to Kate Harding's "Asking for It: The Alarming Rise of Rape Culture — And What We Can Do About It."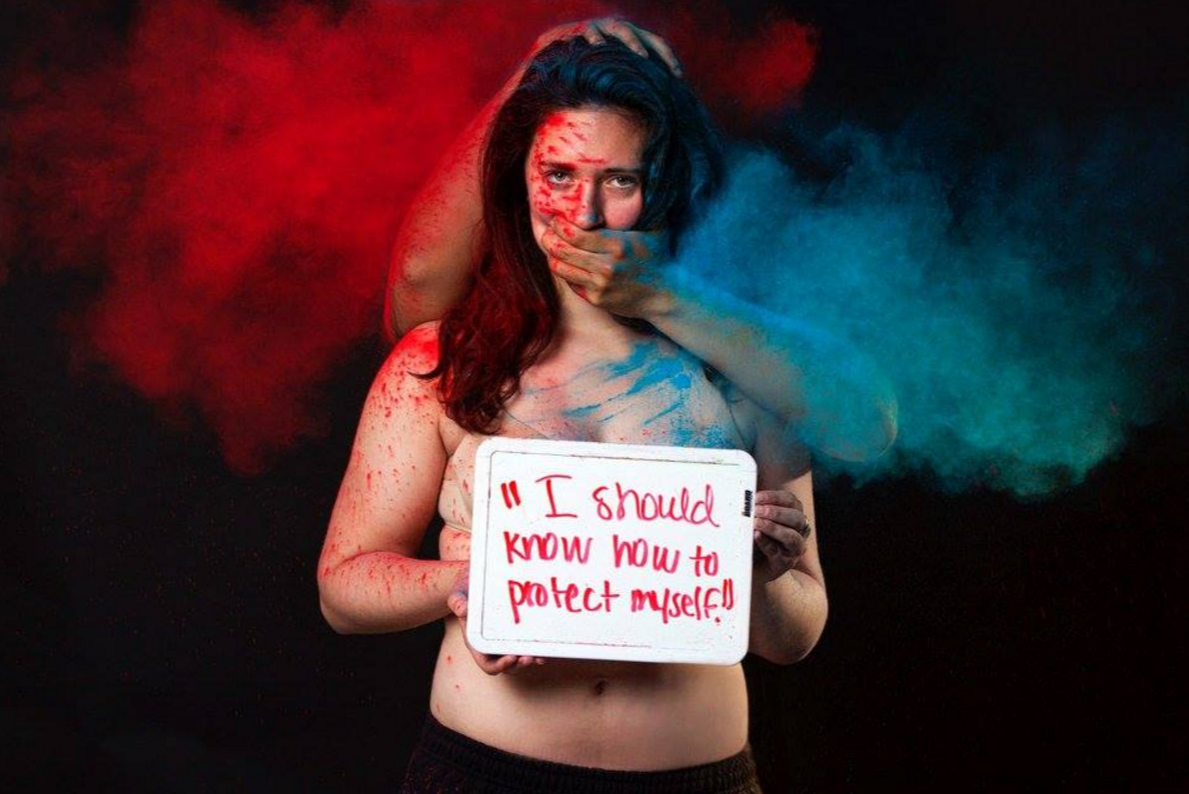 Yana Mazurkevich - facebook.com
Self defense is something that everyone should learn. But rape culture again blames victims for being unprepared to defend themselves. The idea that a self-defense class will prevent rape is misguided and removes the responsibility from the attacker for his or her actions.
You can view the rest of Mazurkevich's portraits on the Facebook page for Current Solutions.
Yana Mazurkevich is part of the Current Solutions team and an in-house featured artist.
Share your opinion
Have you experienced rape culture?