This College Rape Trial Is Drawing National Outrage
June 27th 2016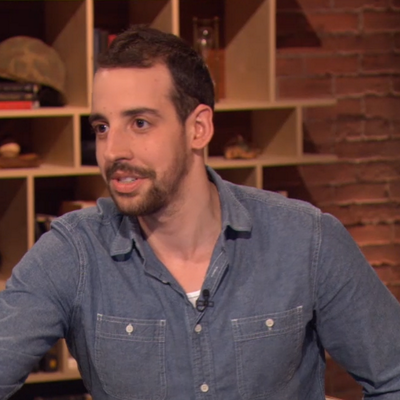 By:
The sentencing of a college student charged with raping a woman at a fraternity house is once again making national headlines.
John Enochs, a former student at Indiana University who faced two felony counts of rape, will serve one year's probation after reaching in a plea-deal on Thursday, according to local news station Fox59.
Monroe County court records show that Enochs pled guilty to one count of battery with moderate bodily injury. In return for his plea, the felony rape charges were dropped. In total, Enochs served just one day in county jail.
Monroe County Jail
Enochs first turned himself into police in September of 2015, after police issued a warrant for his arrest in relation to a rape near the IU campus in April of that year, CBS News reported at the time.
In a court affidavit, the victim alleged that Enochs raped her in a private room at the Delta Tau Delta fraternity house. In her statement, the victim says she repeatedly told her attacker "no" and tried to push him off her.
According local news outlet WBIW, police quickly compiled a stockpile of evidence against Enoch:
Police have reviewed video surveillance from the fraternity and it shows Enochs leading the woman down the first floor hallway, trying a door handle on one door, then entering a room on the opposite side of the hall with the woman.

The woman picked Enochs from a photo lineup, saying "he resembled the male who raped her," the report reads.

Enochs' DNA matched three DNA samples collected during the woman's hospital examination.
Fox59 also reported that "health officials determined [the victim] suffered a laceration to her genitals."
During the investigation of the April, 2015 rape, another victim came forward to allege that Enochs raped her after they attended a dance co-hosted by the Delta Zeta sorority and Delta Tau Delta fraternity near the IU campus.
According to WBIW, "the woman could not remember the incident, but was told by friends that it appeared she and Enochs had sex. Witnesses who were in the courtyard told police they could see Enochs and the woman through a bedroom window."
New York Daily News reports that it is not yet known why Indiana prosecutors chose to reach a plea bargain in Enochs' case.
However, the sentence has already drawn outrage, and comparisons to the leniency afforded to former Stanford Student Brock Turner, who was sentenced to just 6-months in jail after being convicted of sexual assault.
Share your opinion
Do you think the justice system needs to do a better job handling rape cases?
ATTN: is following this story, and will continue to provide more details as we get them.