People Using This Health Remedy Are Often Denied Organ Transplants
July 15th 2016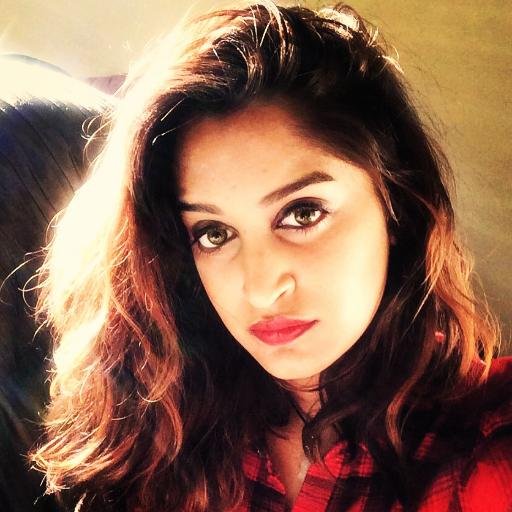 By:
Scores of patients with chronic conditions resort to medical marijuana to help ease their symptoms. But this remedy may be the very thing that disqualifies them from receiving a life-saving organ transplant, if ever they need one.
The Department of Health and Human Services reports that more than 120,302 people are on wait lists for life-saving organ transplants. Of that number, only 77,331 are active on these wait lists, meaning they are eligible to be considered for an organ if and when the time arises. Inactivecandidates have been deemed medically unsuitable for transplants — some of these patients are marijuana users.
Donated organs are already in short supply; approximately 22 people die each day waiting for one, according to the U.S. Department of Health and Human Services. This is why transplant centers are so selective with whom they place on waiting lists for organs — they want to ensure the patients with the greatest likelihood of successful transplants are helped first.
Currently, all but seven states allow hospitals to deny patients an organ transplant on the grounds that they use marijuana, regulations advocates say can be deadly.
In 2011, Norman Smith, a 63-year-old liver cancer patient, was actually removed from the organ transplant list at Cedars-Sinai Medical Center in Los Angeles after he was found to be using the medical marijuana prescribed to him by an oncologist at the same medical facility. Smith was told he couldn't remain a medical marijuana patient if he wanted an organ and was given six months to get clean, according to Mike Liszewski, government affairs director for Americans for Safe Access. During that time, however, he succumbed to his illness and died.
Making matters worse, patients often don't find out their medical marijuana use has disqualified them for an organ transplant until it's too late.
"You only find out in those last seconds," Allen St. Pierre, executive director of NORML, tells ATTN:. "It's a real pressure cooker of a moment for the patient and their families."
St. Pierre said these policies have sometimes culminated in patients suing the doctors who recommended medical marijuana to them for negligence.
Liszewski says medical marijuana does more than "just ease the pain of patients; it's what allows the patients to be well." Even the federal government has conceded that marijuana can help kill tumors.
"It's the medicine that's working for their condition, and they're told they have to stop using it," Liszewski added.
The tide may be changing.
In 2015, California state Rep. Marc Levine authored Assembly Bill 258, the Medical Cannabis Organ Transplant Act. The bill, which was sponsored by Americans for Safe Access, prohibits doctors from determining a patient's eligibility for an organ transplant based on use of medical marijuana. California Gov. Jerry Brown signed the bill in July 2015 after it passed in the state Assembly with a decisive 52-8 vote, making California one of seven states to have passed laws against such discrimination. 

However, procedures haven't caught up to policy.
Guadalupe Chavez is a 34-year-old Type 1 diabetes patient from Beaumont, California, on dialysis, which is a treatment for end-stage kidney failure that filters blood to rid it of harmful waste. He frequently experiences side effects from the procedure, including headaches, nausea, and insomnia, and would like to use medical marijuana to alleviate them. Except, he said that a coordinator at Scripps Green Hospital in La Jolla, California, where he says he's No. 1 on the transplant list, has warned him he'll be disqualified from receiving the pancreas and kidney he needs to survive if he uses it, even in edible form.
He tells ATTN:
"I'm just frustrated because of not sleeping and not being able to use something that could help me get my life back. It's hard to do daily activities. It's hard to stay up and stay motivated. I'm angry knowing something that can help me, they won't let me take. I've tried all the medications doctors have told me to take for insomnia, and it doesn't work or I'm allergic."
When ATTN: reached out to Scripps Green public information officer Stephen Carpowich to ask if medical marijuana patients are eligible for transplants, he was under a different impression. He responded via email: "Yes, they can consume as long as under the guidance of an MD and not a dispensary of Marijuana. You need to work with your Transplant team." However, inhaled marijuana is not permitted, he added.
AB 258 was enacted Jan. 1 of this year, yet Chavez told ATTN: that when he asked a Scripps Green representative in late March if medical marijuana products such as edibles and cannabinoid oils could disqualify him from receiving a transplant, he was told they would. As of yet, nobody from Scripps Green has reached out to him to clarify the policy.
What's the logic behind denying organs to marijuana users?
Organ transplants have the potential to add four or more years to a person's life. The success of a transplant largely depends on patients' health before and after the surgery, as well as their adherence to their treatment protocol, or compliance. Because marijuana is a Schedule 1 drug — which means it's illegal at the federal level — patients who use it, even if they are recommended it by a doctor, are seen as being "noncompliant" with the law and therefore more likely to not comply with their post-transplant regimen.
Transplant centers may feel justified in being so selective. A staggering 91 percent of transplant patients who failed to abide by doctor's orders — which could entail everything from a drug regimen to follow-up appointments — rejected the organ or died.
Liszewski understands why hospitals may err on the side of caution when it comes to medical marijuana and organ transplants. They don't want to risk grant money for research to facilitate an organ transplant on patients who are technically breaking the law by using marijuana.
"(Transplant centers) feel fairly bound by their protocols," he said. "They don't want their whole operation to shut down over one life-saving transplant."
However, NORML's St. Pierre argues that not granting an organ to a patient in need because of his or her marijuana use seems arbitrary. "Marijuana doesn't kill, but prohibition does in the most subtle, ridiculous ways," he said.
He added:
"It's one thing to argue whether marijuana should be legal or not legal, but it shouldn't take away somebody's ability to get a f--ing organ."
Share your opinion
Do you think it's fair to bar medical marijuana patients from receiving organ transplants?