Donald Trump's Latest Tweets Raise Eyebrows
July 2nd 2016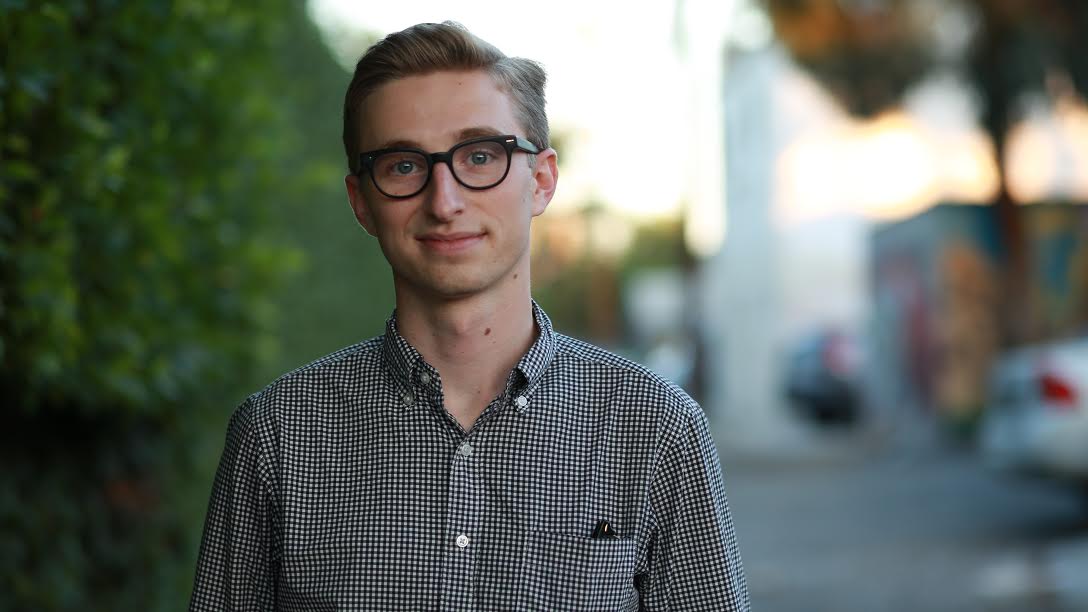 By:
Another day, another miscalculated tweet from Donald Trump. This time, Trump's attempt to recast one of his opponent's campaign mottos as evidence of corruption included a Jewish religious symbol, which some criticized as anti-semitic.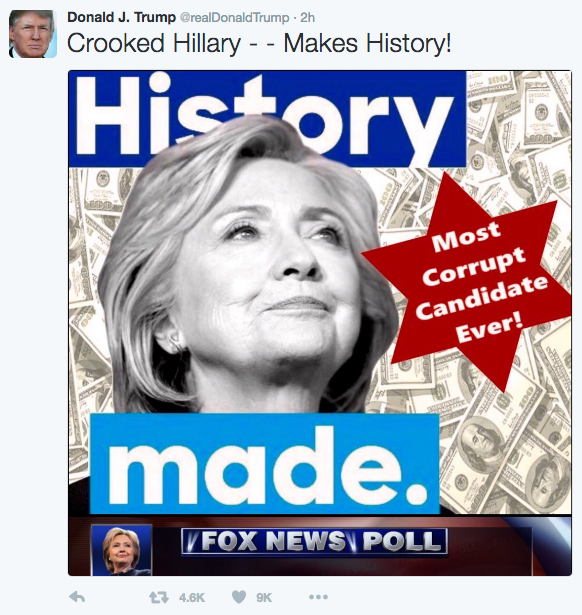 Twitter/@realDonaldTrump - twitter.com
In all likelihood, Trump didn't realize that he shared an image with the words "most corrupt candidate ever" inside a shape that resembles the Star of David. Two hours after he posted the image, a slightly altered version of the tweet appeared on his feed. Try to spot the difference.
Twitter had some thoughts about the social media snafu.
This is only the latest in a series of questionable posts from the presumptive Republican presidential nominee, whose Twitter activity has come under question repeatedly over the course of his campaign. Earlier this year, he retweeted posts from a Dutch white supremacist and at least one neo-Nazi supporter, The Hill reports.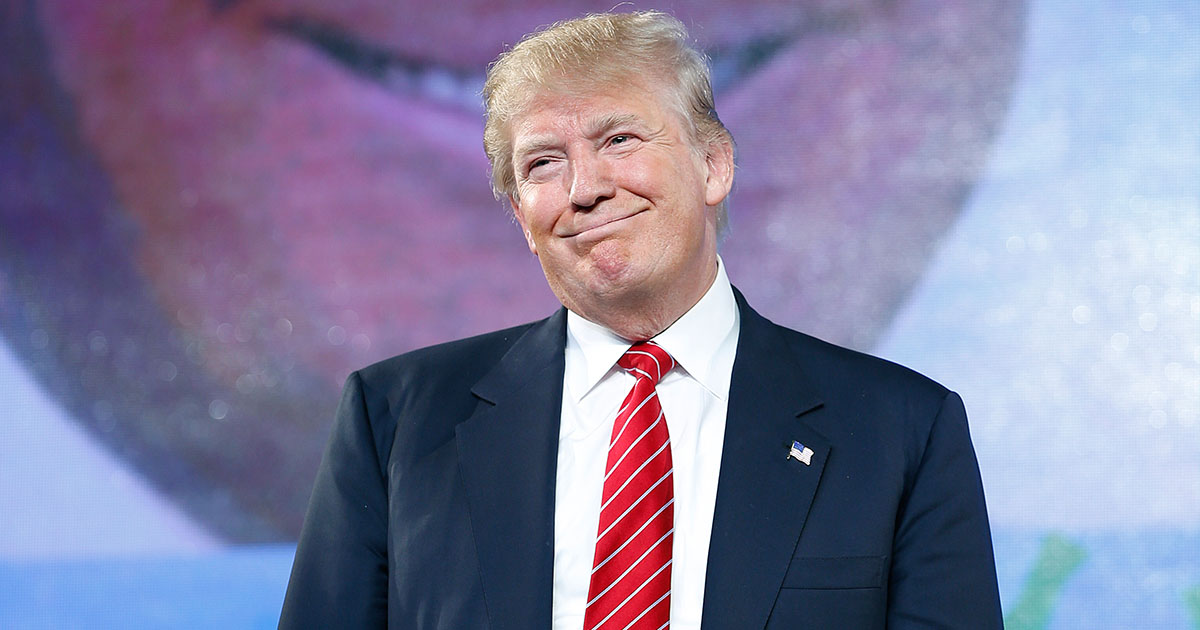 AP/John Locher - apimages.com
The intention of his latest tweet is pretty clear. Trump is pushing a message that presumptive Democratic presidential nominee Hillary Clinton is corrupt, and the image reinvents Clinton's motto "History Made" (which refers to the fact that she's the first female presidential nominee for a major political party) to mean that she fabricates facts and makes up history.
It's unclear whether the original image is a repost of another Twitter user or was created by the Trump campaign. He has since deleted the first version of the tweet, but not before "Star of David" started trending on Twitter.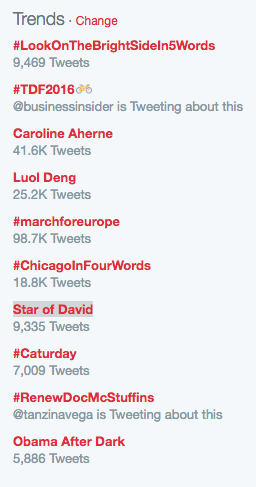 Twitter
Share your opinion
Do you hold an unfavorable opinion of Donald Trump?