The Terrifying Weather Event That's Happening Under Our Noses
July 5th 2016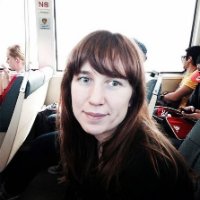 By:
In late June, floods tore through southern West Virginia, killing 23 people and destroying more than 1,200 homes, CNN reports. But many experts believe the problem is much bigger than bad weather in a single U.S. state.
West Virginia resident Nick Scott captured the devastation in a photograph of a local boy, Michael Swiney, as he watched his family try to recover their belongings from the debris.
Since June 27, when Scott first posted the image on his Facebook page, it has been shared more than 4,600 times.
West Virginia is prone to flash floods. But residents and experts found this year's weather especially terrifying.
The Appalachian Mountains in West Virginia tend to direct water downstream, into large rivers, which makes West Virginia "one of the most flash-flood prone states in the country, and maybe even the world," local NPR affiliate West Virginia Public Broadcasting explained.
This year, the state received 25 percent of its annual rainfall in one day, and the Elk River rose to hazardous levels, breaking a 1888 record, The Huffington Post reported.
"It was just devastating," southern West Virginia resident Richard Ashley told local CBS outlet WDTV. "I've never been through anything like that."
Though this year's flood was historic in its severity, it is part of a larger trend: the region has seen a 70 percent increase in "extreme rainfall events" in the last century, according to the West Virginia Public Broadcasting report.
Researchers believe that climate change plays a crucial role in extreme flooding.
Michael Mann, Ph.D., a professor of atmospheric science at Penn State University, believes that the warming climate has made the area more susceptible to heavy rainfall and intense floods.
"Simple physics tells us that a warmer atmosphere can hold more moisture," Mann told ATTN: via email. "Much as a wetter sponge yields more water when you squeeze it, a warmer atmosphere can yield larger amounts of rainfall."
Mann explained that individual extreme weather events such as West Virginia's recent floods confirm climate scientists' expectations.
"There is a dramatic increase of the number of extreme rainfall and flooding events," he explained. "For example, in West Virginia there is a roughly 70 percent increase in the amount of rainfall falling in the most extreme events."
The National Wildlife Federation has attributed heavy rainfall and flooding around the globe to climate change. Climate change has also been linked to more frequent and higher intensity floods in the U.K., the Guardian reported.
Still, it's challenging for scientists to definitively pin individual floods on climate change.
"There is a certain amount of randomness that is involved in any one particular meteorological event," Mann said. "That's why we step back and look at the bigger picture. In the U.S., extreme heat has doubled in recent decades, while western U.S. wildfires have tripled."
On Cosmos, Neil deGrasse Tyson explained how short-term weather events can help us observe climate change over time, even though we can't always predict extreme weather.
Climate change places an additional strain on regions already prone to severe weather, Mann said.
"The intensity of rainfall events has nearly doubled in West Virginia," he continued. "So as we see more and more of these extreme events, we know that we are seeing the 'loading' of the random dice of weather, by climate change."
How you can help.
You can view and share Scott's viral post on Facebook and contribute to relief efforts in West Virginia by donating to the Red Cross, the local United Way chapter, and through the West Virginia Voluntary Organizations Active in Disaster, among other groups.
Share your opinion
Have you experienced extreme weather in your area this year?