Alton Sterling's Family Gives a Heartbreaking Response to His Death
July 6th 2016
By:
Graphic new cellphone video provided to The Daily Beast has emerged, showing the moment before a black man was shot to death by police in Baton Rouge, Louisiana. Police were responding to an anonymous 911 caller when they arrived. The Daily Beast spoke with convenience store owner Abduallah Muflahi, who said that Alton Sterling was apparently not the person who had been causing trouble and threatening store customers.
Sterling's family gave a devastating and emotional press conference about the father of five, and now the U.S. Justice Department will be leading the investigation of his death. Sterling's 15-year-old son, Cameron Sterling, openly wept in front of reporters and the public.
Quinyetta McMillon, Cameron's mother, spoke about his relationship with his children.
"The individuals involved in his murder took away a man with children who depended upon their daddy on a daily basis," she said.
Cameron broke down and had to be taken away by family supporters.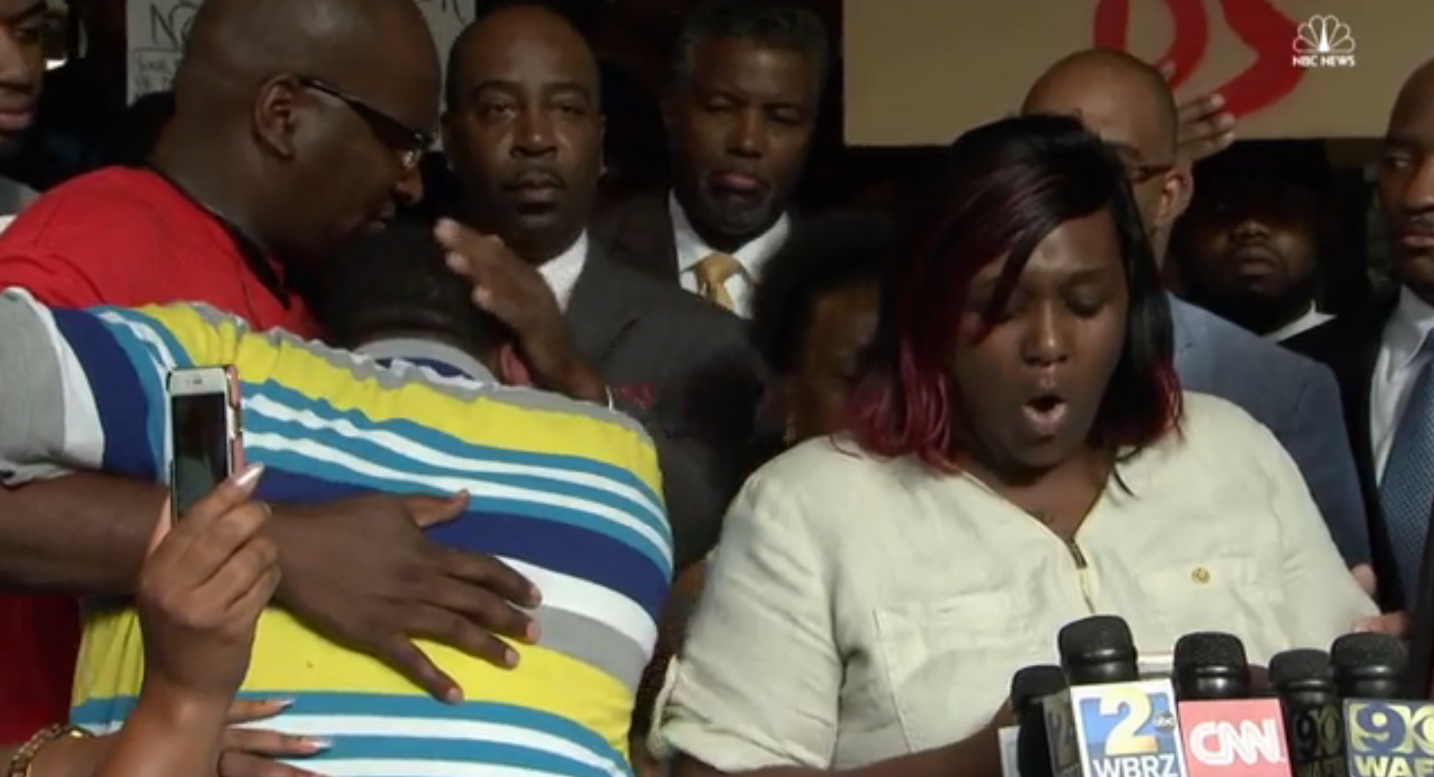 NBC News - nbcnews.com
In a separate press conference, Baton Rouge Police Chief Carl Dabadie said that the U.S. Department of Justice would be leading the investigation into Sterling's death and that he, too, is "demanding answers."
Dabadie also identified the two police officers involved in Sterling's death as Blane Salamoni, a four-year veteran of the Baton Rouge Police Department, and Howie Lake, a three-year veteran.
Sterling, 37, was reportedly outside a convenience store when he was shot and killed by police officers on Tuesday. Police initially responded to an anonymous call that said a black man selling CDs was threatening someone with a gun, according to Dabadie.
A witness took a cellphone video of the violent incident that came next.
In the video, two officers struggle with Sterling and pin him to the ground.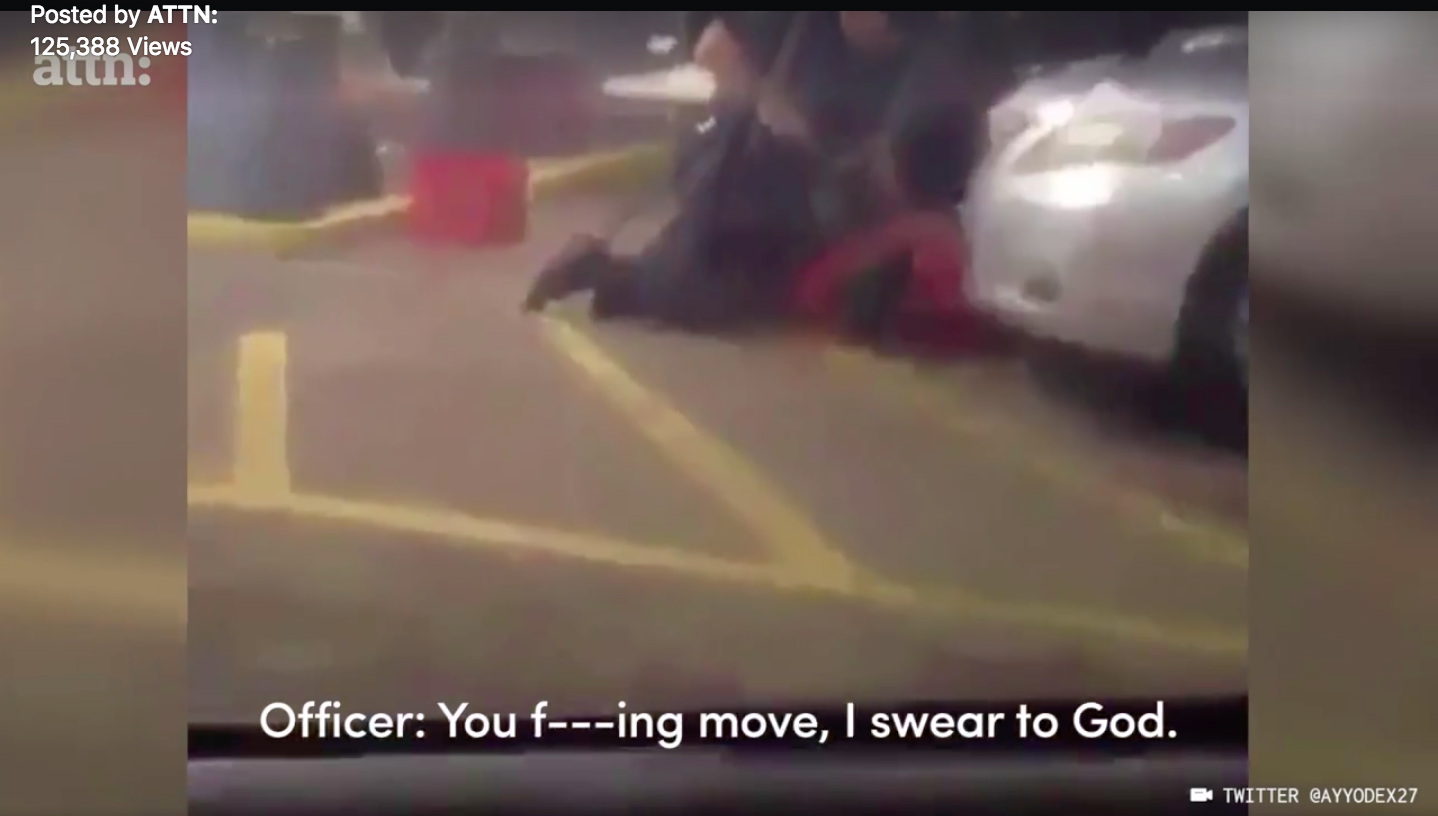 facebook.com
An officer yells, "He's got a gun!" and multiple shots are fired while all three people are on the ground. The person taking the video runs away in disbelief.
"They shot him? Oh my f---ing goodness."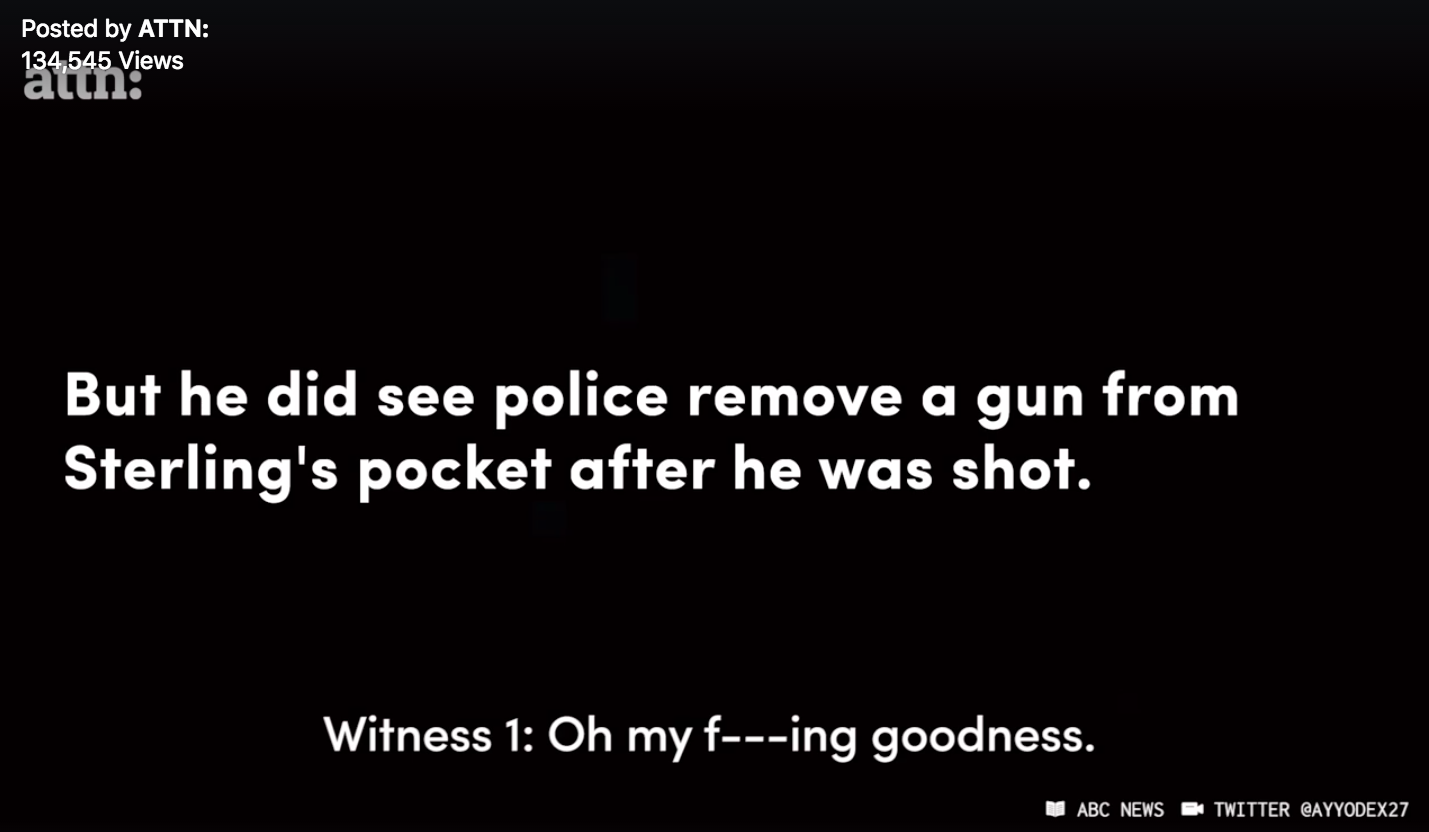 facebook.com
The store owner said that he did not see Sterling with a gun in his hand, but he apparently saw police remove a gun from his pocket after the incident, according to the Associated Press. The two officers involved in the incident have been placed on administrative leave, which is standard procedure for police-involved shootings.
The head of the NAACP Baton Rouge called for the police chief to resign during a press conference on Wednesday.
Update: 7/6 10:15 a.m. PST: This story was updated with information about the U.S. Justice Department and the Baton Rouge police chief's statements.
You can watch the full video of the shooting that killed Alton Sterling below.
Update: 7/6 1:40 p.m. PST: This developing story was updated to include information that new video has emerged in the Alton Sterling death investigation.
Share your opinion
Do you believe that police shootings are a serious problem in the U.S.?