What Happened When This McDonald's Employee Revealed His HIV Status
July 9th 2016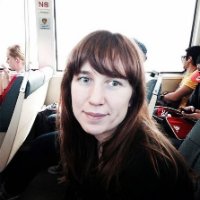 By:
The U.S. Equal Employment Opportunity Commission this week sued a McDonald's franchisee for firing an employee in Bentonville, Ark., after he revealed he was HIV-positive, Reuters reported.
The unnamed worker said that he was fired in February 2015 from the restaurant — which is operated by Mathews Management Co. and Peach Orchard Inc. — after he told a manager he had an interest in a fellow employee and revealed his HIV status to that co-worker.
The EEOC said the fired worker had been questioned a week earlier by his shift manager and was told he might lose his job because the defendants had previously fired a female worker who was also HIV-positive, Reuters reported.
Mathews owns and operates 34 McDonald's locations in Arkansas, Missouri, and Oklahoma, according to the EEOC. The suit does not name McDonald's Corp., Reuters reported.
HIV workplace discrimination is illegal.
The lawsuit alleged that Mathews and Peach Orchard violated the Americans with Disabilities Act, which prohibits employers from discriminating against disabled employees unless their disability prevents them from performing the essential functions of their job. The act was amended to protect people with HIV in 2008, according to Lambda Legal, an organization working to protect the civil rights of LGBT people and people living with HIV.
"The ADA mandates that persons with disabilities have an equal opportunity to achieve success in the workplace," Katharine W. Kores, the district director of the EEOC's Memphis District Office, said in a statement. "People with HIV face enough obstacles in their lives. The ability to work in an environment free of discrimination should not be one of them."
The EEOC suit also alleged that Mathews and Peach Orchard required employees to report what prescription medications they used, which is prohibited by the ADA.
The EEOC suit seeks back pay and compensatory and punitive damages, compensation for lost benefits, removal of the prescription medication policy, and an injunction against future discrimination.
"The fact is, [knowing] what we know now about HIV and how difficult it is to transmit except in very limited ways, there is not a profession in the world that a person living with HIV cannot perform safely," said Scott Schoettes, Lambda Legal's HIV Project Director.
HIV is spread through contact with bodily fluids such as blood, semen, breast milk, and rectal and vaginal fluids, the U.S. Department of Health & Human Services said.
"Someone would be considered not able to perform the essential functions of the job if their disability — in this case HIV — created what's called a 'significant risk to the health or safety of others,'" Schoettes told ATTN: via email. "But what we know, and what is very clear, and has been for a very long time, is that there is absolutely no risk or threat to the health of safety of others created by a person living with HIV working in food service."
"We see an unfortunately high number of both complaints and lawsuits that result, given the the fact that there is no risk," Schoettes said. "There shouldn't have to be any of these kinds of lawsuits, but unfortunately we are still seeing them, even today."
"The fact that the EEOC is bringing this lawsuit on behalf of this individual says to me just how clear the discrimination is in this case," Schoettes said. "They only bring lawsuits in a small number of cases, and it's the cases where they're very clear about what has happened and feel like they need to step in and send a message to employers that this type of discrimination won't be tolerated."
The EEOC said that the restaurant claimed to have fired the employee for violating an attendance policy. Yet the companies "did not terminate other employees who had the same or more attendance violations than the [plaintiff]," the lawsuit said.
ATTN: reached out to Mathews Management Co. directly for comment and will update this post when we receive a response.
Matthews Management Co. owner-operators Bill Mathews and Walter Mathews provided the following statement to Eater:
"It is our policy to provide equal employment opportunities to all persons, regardless of physical or mental disability, or any other characteristic protected by federal, state, or local law. We deny that plaintiff's separation was based on his medical status. These allegations are without merit, and we will vigorously defend this baseless claim."
Share your opinion
Should the public be more educated about HIV?