The Tragic Irony of The Dallas Police Attack
July 8th 2016
By:
Very little is yet known about Micah Xavier Johnson, the man Dallas police identified as responsible for killing multiple law enforcement officers during a peaceful demonstration on Thursday evening.
However, Dallas Police Chief David Brown informed the media that the suspect, who was killed by a remote bomb detonator during a standoff, told negotiators "he was upset about Black Lives Matter, he was upset about the recent police shootings, he was upset at white people, [and that] he wanted to kill white people, especially white officers."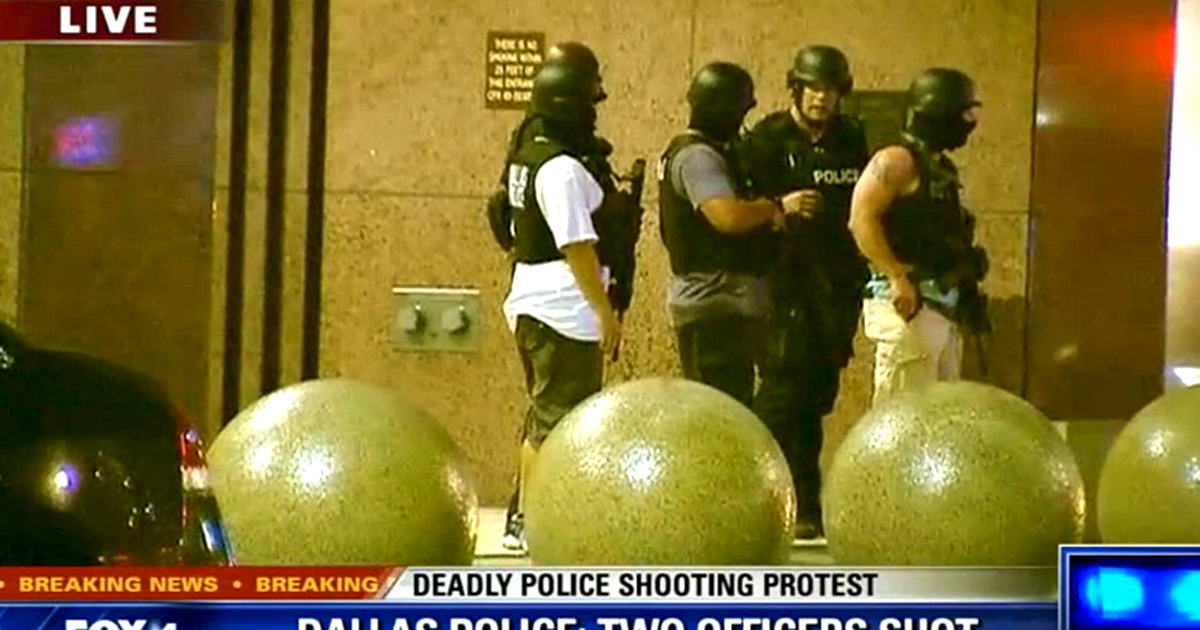 FOX4 - co.uk
Although Johnson said he wanted to kill white police officers because of recent police shootings of black men, Dallas has one of the more diverse police forces in the U.S. and it has reportedly made steps to improve its relationship with the black community.
The DPD made effective changes in policing tactics, transparency about excessive force, and a more open approach to protesters, according to The Dallas Morning News. From 2009 to 2015, excessive force complaints dropped from 147 to 13.
"This is the most dramatic development in policing anywhere in the country," Brown said to the The Dallas Morning News in 2015. "We've had this kind of impact basically through training, community policing and holding officers accountable."
In 2014, even Radley Balko, a prominent and outspoken critic of excessive police force, praised chief Brown for the reforms he made.
There are other reasons for reformers to like Brown. In a profession where it can be exceedingly difficult to fire even egregiously bad cops, and where police department personnel files are typically shielded like national security secrets, Brown not only dispenses with problematic police officers, he posts their names and the reasons for their termination to Facebook and Twitter. In a bid for more transparency, the DPD is also test-piloting a program to outfit its cops with body cameras, a policy endorsed (with some caveats) by the ACLU. If all goes well, the policy could be implemented department-wide by the end of this year.
Dallas recently saw huge returns on the changes in policing. The city's 2014 murder rate was the lowest since 1930, according to The Washington Post.
Before the deadly shooting, officers took pictures with a protester and the department tweeted it. The protester is holding a sign that says "no justice, no peace."
In the aftermath of the shooting, Dallas Mayor Mike Rawlings said he was proud of the reforms DPD made. "I've never been as proud. I believe we have one of the best forces in the nation, and we've done things for civil rights in the right way, and we've done it for the safety of our citizens."
Share your opinion
Would you feel safe attending a public rally?