5 Surprising Ways Pokémon Go Is Boosting Your Mental Health
July 11th 2016
By:
Despite experiencing some growing pains and unforeseen troubles (including one teenage girl's discovery of a dead body), Pokémon Go's launch has been fairly successful so far. It was reportedly downloaded on more Android phones than Tinder, and is on its way to eclipsing Twitter.
The interactive mobile game, which enables users to catch Pokémon in real life, has many other surprising benefits for players. Here are some of the unexpected ways the game has impacted users' mental health and also helped others.
1. It gives people some exercise.
Several users have said that the game gives them an incentive to go outside and get some exercise:
Walking is also a beneficial form of exercise. According to the Mayo Clinic, "[p]hysical activity doesn't need to be complicated. Something as simple as a daily brisk walk can help you live a healthier life. The faster, farther and more frequently you walk, the greater the benefits."
2. It gets people out of the house.
Several users have said that the game has inspired them to get out of bed and leave their homes, both of which are not always easy for people suffering from mental illness:
3. It is helping people make friends.
The game has inspired users to meet up and befriend each other: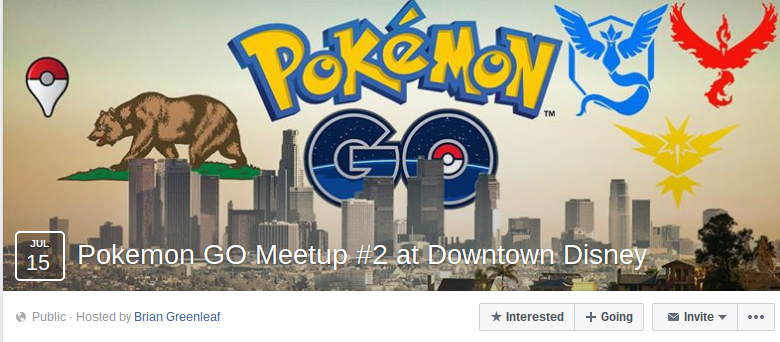 Facebook - facebook.com
A Reddit user posted this photo of a crowd of people playing the game in Australia over the weekend:
"Good friends are good for your health," the Mayo Clinic website states. "Friends can help you celebrate good times and provide support during bad times. Friends prevent loneliness and give you a chance to offer needed companionship, too."
4. It has inspired some people to have sex.
As noted by Gizmodo, some people are saying that the game resulted in them having sex, a known stress reliever:
5. Users can help animals by playing the game and walking around.
As ATTN: noted on Saturday, Facebook user Kelsey Rae Woodring wrote in a recent post that people who play the game can help animals by separately downloading the app WoofTrax, which facilitates donations to animal shelters whenever users track their walking time. The apps are unrelated, but can be used at the same time.
"[WoofTrax] tracks your walks and donates to a rescue cause of your choice in exchange for your time," she wrote. "Since we're all going to be out walking anyway (gotta hatch them eggs) why not be helping out some homeless pets too?"
Share your opinion
Do you have Pokémon Go on your phone?