Mobile Gaming's Queer and Genderqueer Positive New Addition
Attention: Something exciting is happening in mobile gaming in Canada.
Toronto-based developer Bloom Digital released the second installment of episodic mobile game "LongStory" on iTunes and Android on Feb. 12. This LGBTQ-positive game is everything I could have asked for as a kid - that is, if smart phone technology to support such games was around when I was younger. (On second thought, let's not go down that age-shame inducing rabbit hole.)
"LongStory" is a slick, dating/adventure game where the main character navigates their way through Weasel Heights High's social landscape to solve the mystery disappearance of a fellow student, Em. What's special about this game is that the player can exercise romantic choice during the course of play, including choosing a same-gender partner or no partner at all. A queer-friendly game on my cell phone? That's huge.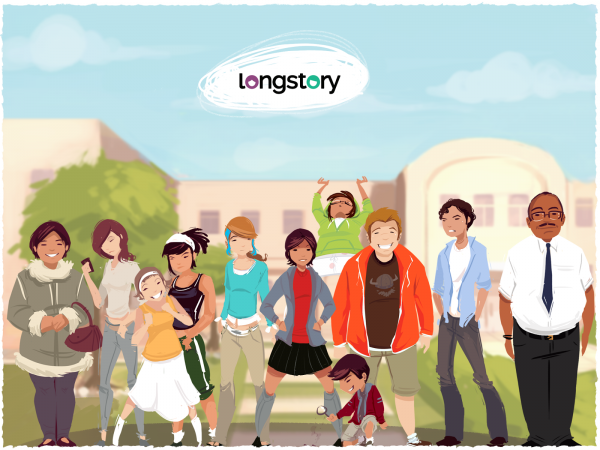 I won't ruin the story, but even the very beginning of "Ep. 1: Locker 1224" centers around queer lives. Early on in the dialog and relationship-driven plot, we learn that rumor has it that Em may have been bullied out of school after being caught kissing a girl.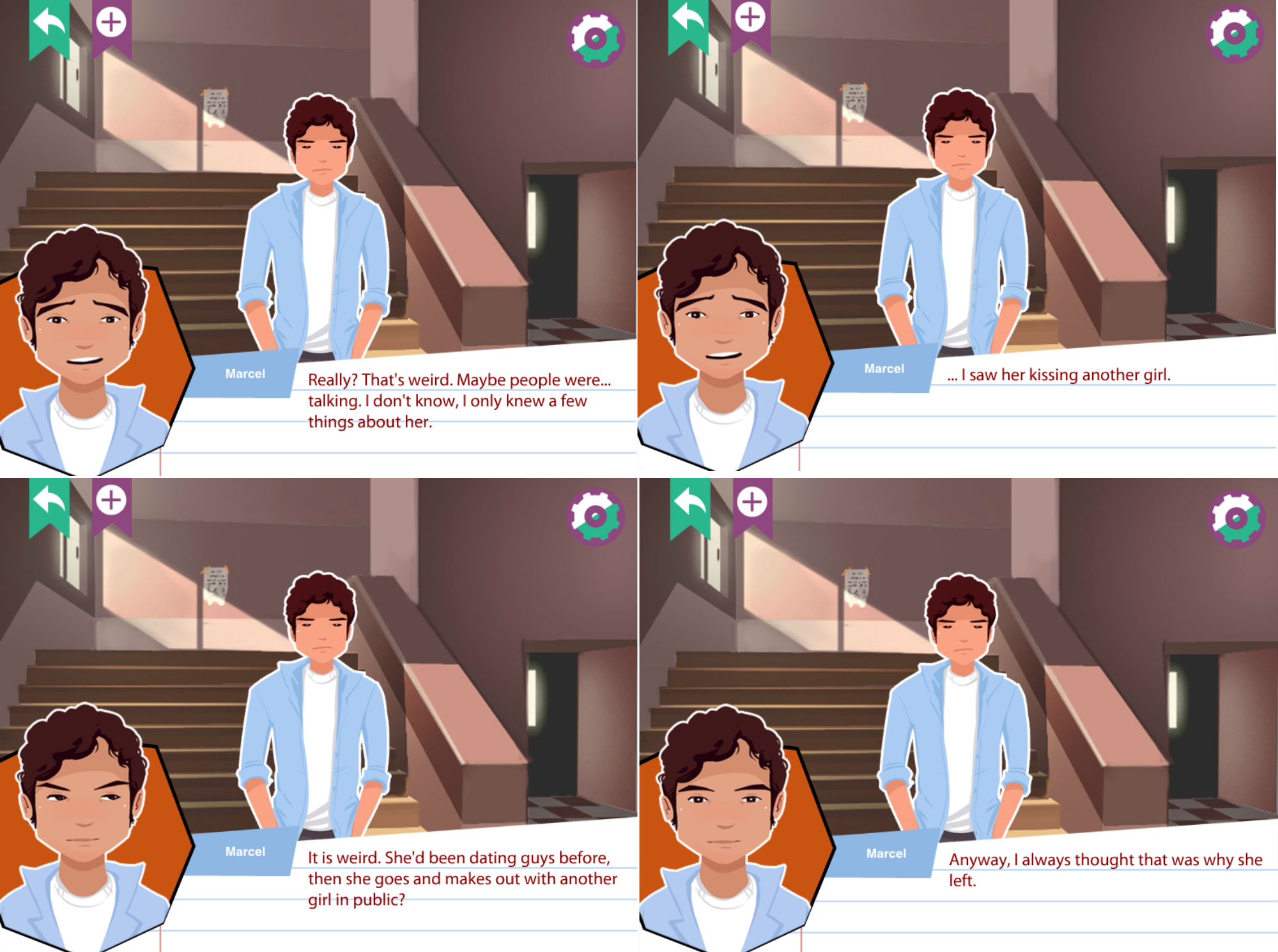 Sadly, this is extremely relevant to the actual experiences of queer and trans students, who suffer bullying at much higher rates that their straight counterparts. According to a 2011 study by GLSEN, more than 3-in-4 LGBTQ youths (82 percent) reported being harassed at school during the previous year for their perceived sexual orientation or gender identity. The same survey showed that more than half (64 percent) felt unsafe at school due to their sexual orientation, and almost one-third (32 percent) skipped school for at least one day because they felt unsafe. (Another study showed that 80 percent of trans students didn't feel safe at school.)
Making a character disappear as a possible result of anti-gay bullying and having the player work to uncover the reason for that character's disappearance? Priceless. (For another equally profound and real-world moment dealing with bullying of LGBTQ youth, read about Rep. Mike Honda's recent tweet about his trans granddaughter and his work to eradicate school bullying.) 
The second iteration, "LongStory Ep. 2: Hannah's Notebook," takes the inclusivity a step further. In "Ep. 2," game architects added the option of different gender presentations and pronouns for the player's avatar (which also updates the gameplay in Ep. 1), including genderqueer, gender neutral, and gender non-conforming players in the fun for what is likely the first time on a mobile platform.
In other words: This is major. The world's needed a progressive game like this.
Why is "LongStory's" innovative gameplay a big deal?
This inclusivity is far from the norm and can subtly make a big difference for LGBTQ youth. "LongStory" creates an immersive world in which "diverse genders and sexualities are acknowledged and generally accepted."
Sexual orientation is usually limited in video games, much less for mobile platforms. As the developers casually note on the iTunes marketplace, "So I can date whoever I want? Yes! LongStory is a queer-positive game." By providing an unquestioned safe space for players to experience different kinds of relationship options through the privacy of their cell phone, this game maker has done something profound, making queer lives and relationships into familiar and also more acceptable, achievabl,e and possible options for gamers, whether straight or queer. 
What's more, "LongStory"'s inclusion of gender neutral play is even more groundbreaking.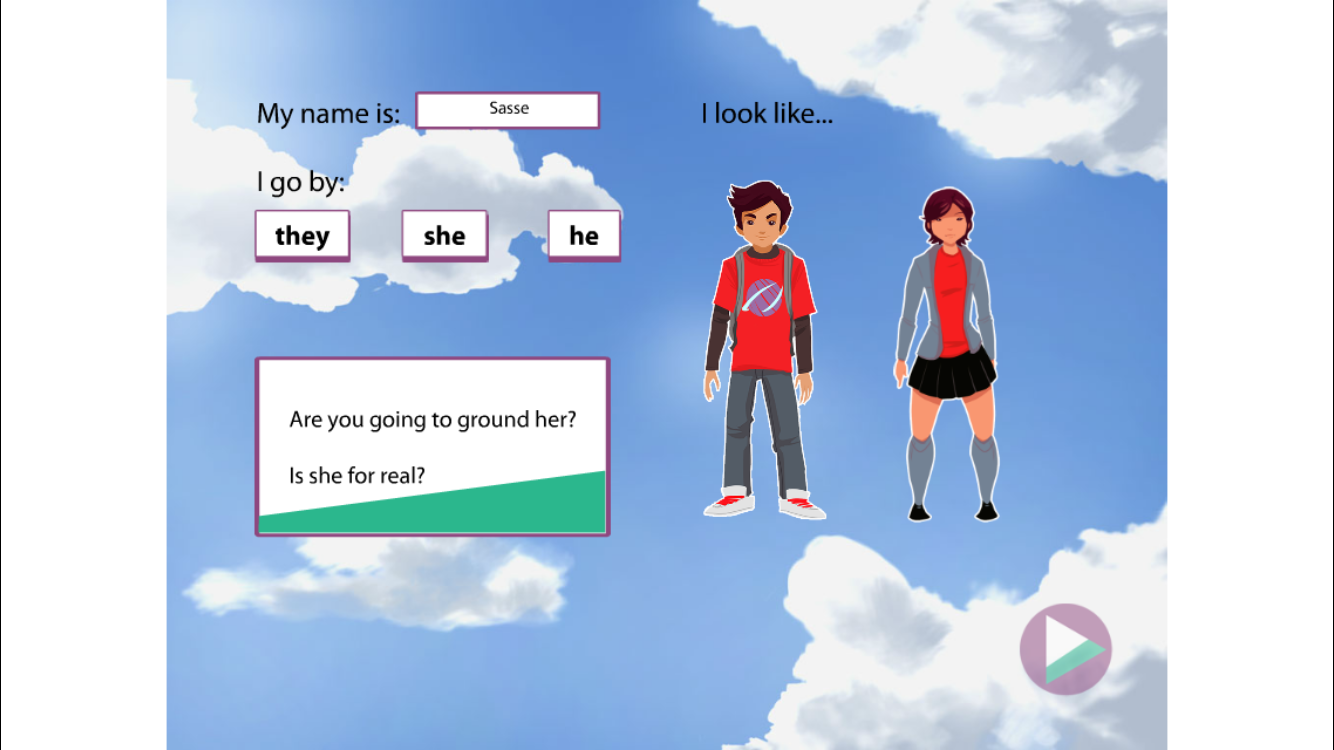 While most gendered characters have some traits of their assigned sex - causing the world to interact with them based on their perceived gender - "LongStory" opens up the playbook. Gamers can choose pronoun preference (they, she, he) and presentation, whether that's cisgender (non-transgender) male or female or whether that's masculine-presenting/feminine-presenting gender neutral. Or none of the above. Genderqueer and gender non-conforming players can see themselves in the game possibly for the first time, and players may replay the game with different gender presentations, opening up possibilities for what can be in their day-to-day lives. 
That's normalization carried around in your pocket, your purse, or your backpack, folks. And that's a revolutionary thing, particularly for younger LGBTQ people.